Tickets are no longer available through this site. Tickets are available through www.ticketmaster.com.
Miracle Tour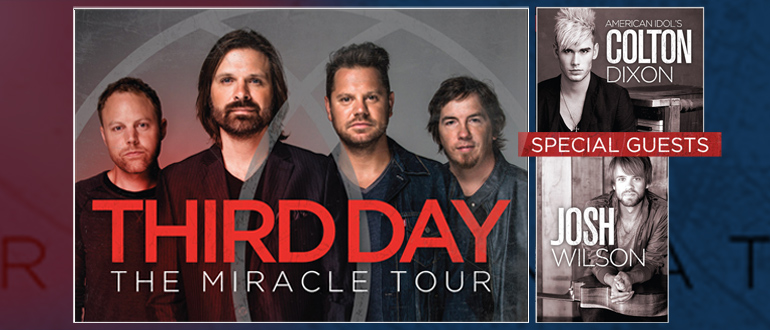 For more information
Organized by HIS STAGE PRODUCITONS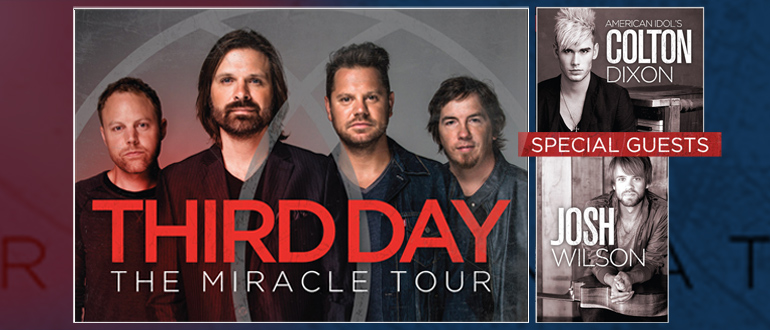 For a list of all Generation Exodus events, please Click Here!
Join our Street Team and get free tickets!
Click here
for more details.
Service fee includes facility fee and credit card fees.
Price Level 1 Ticket includes Premium Seating, Exclusive Tour Poster, Third Day Miracle CD, Preshow event with all artists. VIP ticket holders can pick up their wristband at the box office beginning at 5:00pm. VIP Doors will open at 5:30pm.
Price Deadlines
Seating is reserved. Exact seat locations will be provided upon ticket delivery to customer or the night of the event at the venue box-office (will call). Your ticket is allocated base on the time & date of your purchase. Ticket details & prices are
Reserved Group (20+)
$23.00