Tickets will be available at The Chapel Green Campus Box Office beginning at 9:00am on Thursday.
7 PM - 42nd Annual The Chapel's Christmas Concerts
At The Chapel GREEN CAMPUS, 1800 Raber Road
+ Doors open one hour prior to each concert.
+ Concerts are approximately 1 hour, 30 minutes in length.
+ Elevators available for the balcony seating.
+ The church has pew seating. Greeters will assist you to your reserved section and row.
+ Mail In ticket order forms are available at the Akron, Green, and Wadsworth Campus Welcome Centers.

Price Deadline:
The Church has pew seating. Greeters will help you to your assigned section and row.
Dec. 12 - 7pm Resv. Floor
Dec. 12 - 7pm Resv. Balcony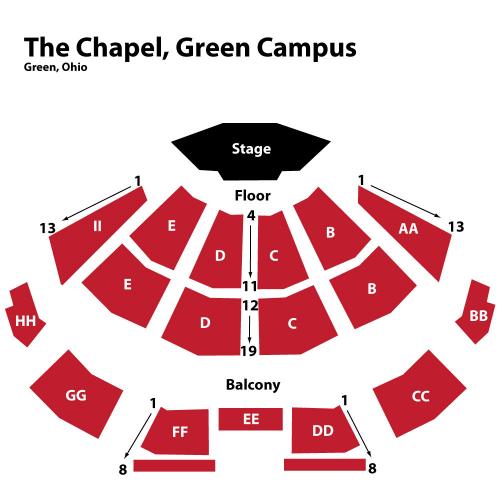 7 PM - 42nd Annual The Chapel's Christmas Concerts