This event is over.
Casting Crowns Fall Tour
For more information
800-965-9324
Organized by First Baptist Fort Lauderdale
Accepted forms of payment via credit card: VISA, Mastercard and Discover.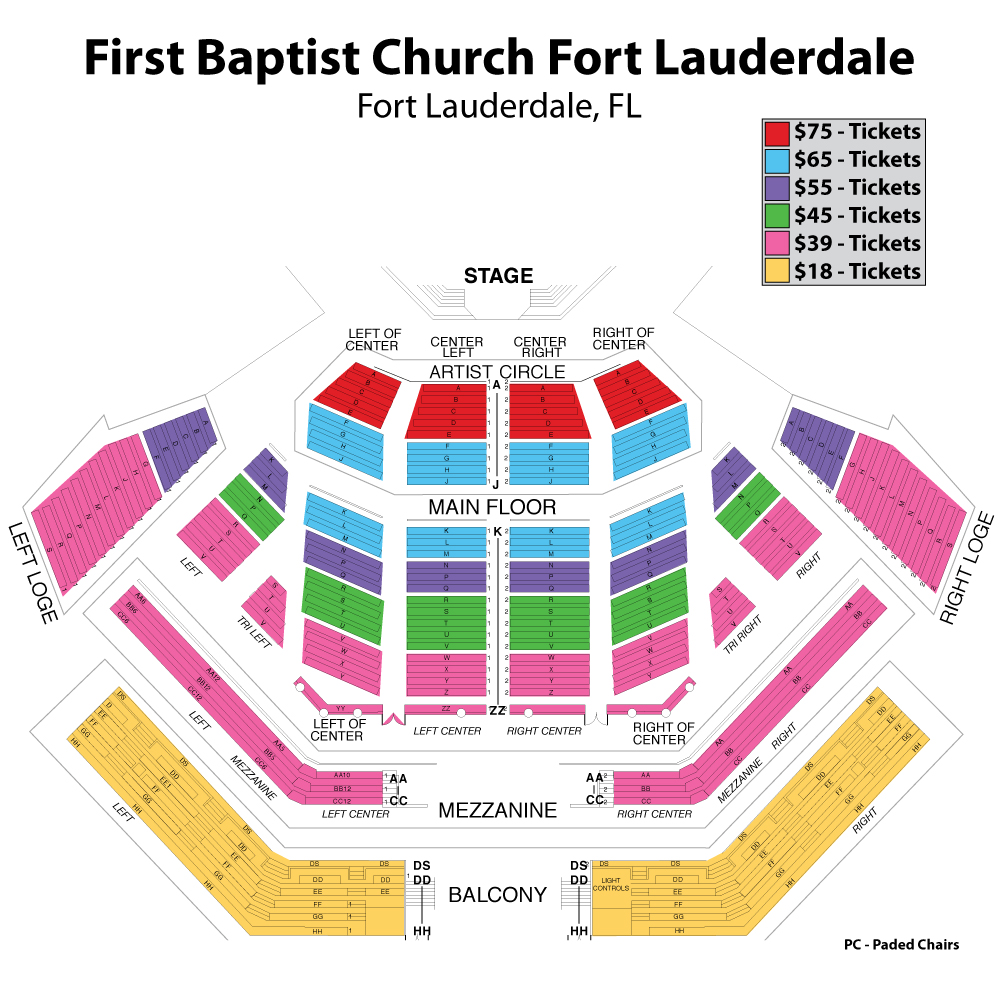 * To view the seating chart in a larger format,
click here.
Casting Crowns OCT 30, 2015 Promo Video from First Fort Lauderdale on Vimeo.


Price Deadline:
ARTIST CIRCLE
Artist Circle $75
Artist Circle $65
MAIN FLOOR
Main Floor $65
Main Floor $55
Main Floor $45
Main Floor $39
ELEVATED LOGE

Loge seats are a steeply elevated section of the auditorium that go up to the mezzanine of the balcony - some of the best seats in the house!
Elevated Loge $55
Elevated Loge $39
MEZZANINE
Mezzanine $39
BALCONY
Balcony $18