America's Best Hope: Building Godly Leaders - SCOTTSDALE Simulcast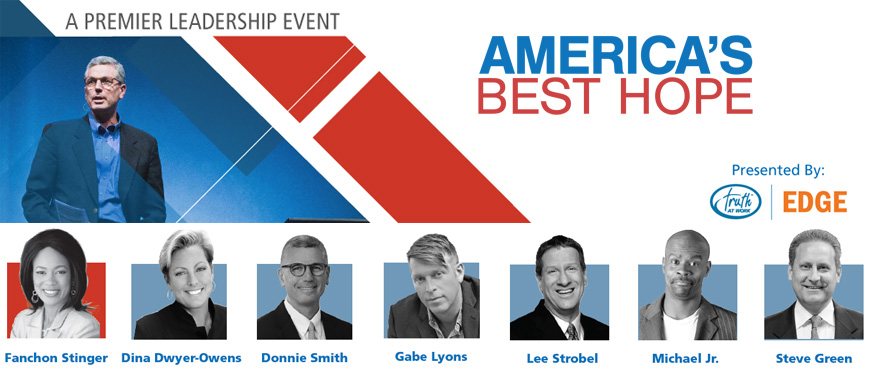 For more information
Organized by Truth At Work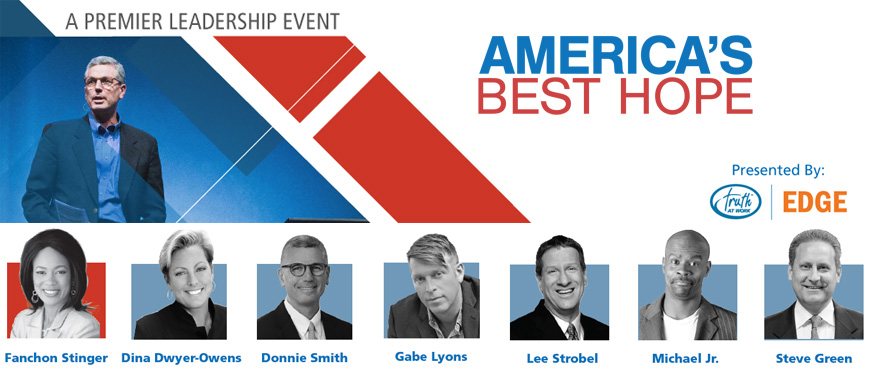 THIS EVENT IS A SIMULCAST OF THE LIVE EVENT HAPPENING IN INDIANAPOLIS with a live presentation by local ministry leaders.
The event will run from 8:00 AM - 5:30 PM MDT

BUILDING GODLY LEADERS IN THE MARKETPLACE.
Join thousands of other leaders across the country on Friday, November 13, for the fastest-growing leadership conference in central Indiana. The fourth annual America's Best Hope is co-produced by EDGE Mentoring and Truth At Work. This premier leadership conference will feature inspiring industry CEOs, relevant entertainment figures and thought leaders from around the country who will challenge you to be engaged in building godly leaders in the marketplace. The significance of these messages will have a ripple effect across the country to thousands of current and future leaders.