Arsenic & Old Lace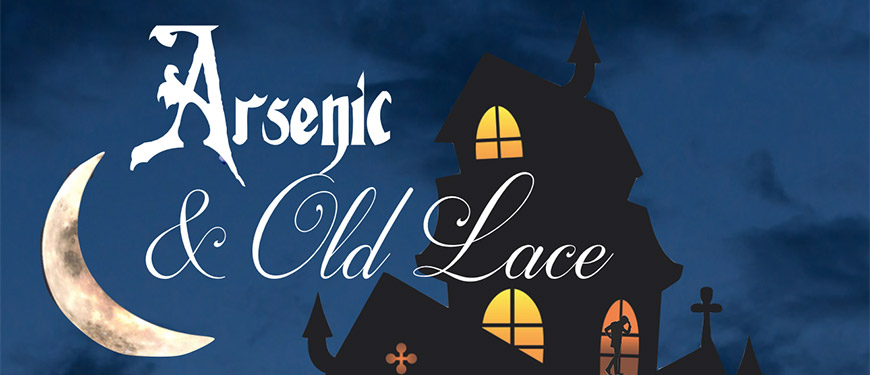 For more information
Organized by Roswell United Methodist Church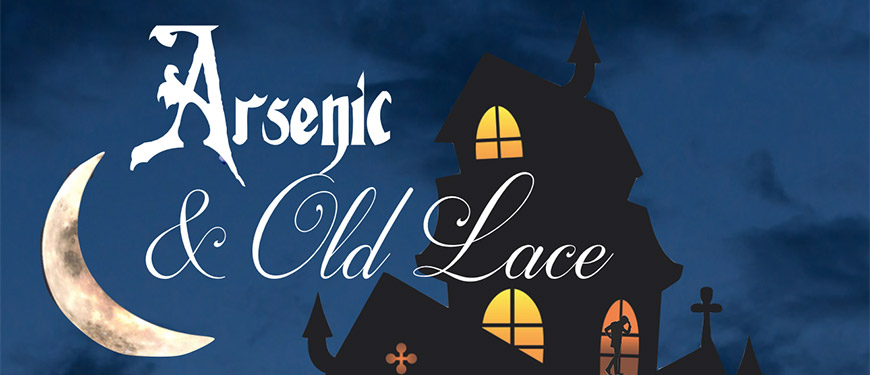 Friday, March 22 - SOLD OUT
Dinner 6:30 p.m.; Show 7:30 p.m.

Saturday, March 23
Dinner 5:30 p.m.; Show 6:30 p.m.

Sunday, March 24
Show Only 4:00 p.m.

Friday and Saturday Tickets (includes dinner & show)

Dinner Theater Menu:
Chicken Parmesan
Pasta
Broccoli
Roll
Chocolate cake
Iced tea, Coffee, Water

This zany comedy revolves around the Brewster family, a distinguished family that is now composed of insane maniacs. The hero, Mortimer Brewster, is a New York drama critic who must deal with his crazy, homicidal family as well as the local police, as he debates whether to go through with his recent promise to marry the woman he loves.

His family includes two spinster aunts who have taken to murdering lonely old men by poisoning them with a glass of home-made elderberry wine laced with arsenic, strychnine, and "just a pinch" of cyanide; a brother who believes he is Teddy Roosevelt and digs for the Panama Canal in the cellar of the Brewster home (which then serve as graves for the aunts' victims that he thinks died of yellow fever); and a murderous brother who has received plastic surgery performed by an alcoholic accomplice, Dr. Einstein, to conceal his identity.
Prices
House Doors Open 20 Minutes Prior to Show
Friday, March 22 - 6:30 pm
$15.00
Saturday, March 23 - 5:30 pm
$15.00
Sunday, March 24 - 4:00 pm
$10.00