This event has been postponed to Tuesday, April 30th at 7:00pm due to potential for severe weather.
University of Mobile Musical Theatre and Opera Scenes Program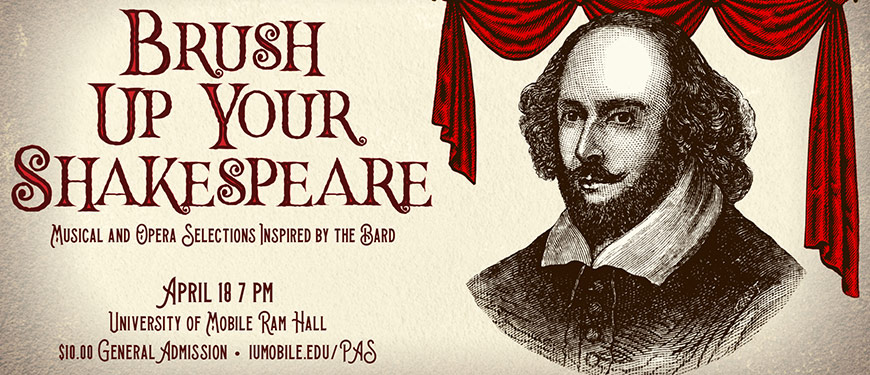 For more information
Organized by University of Mobile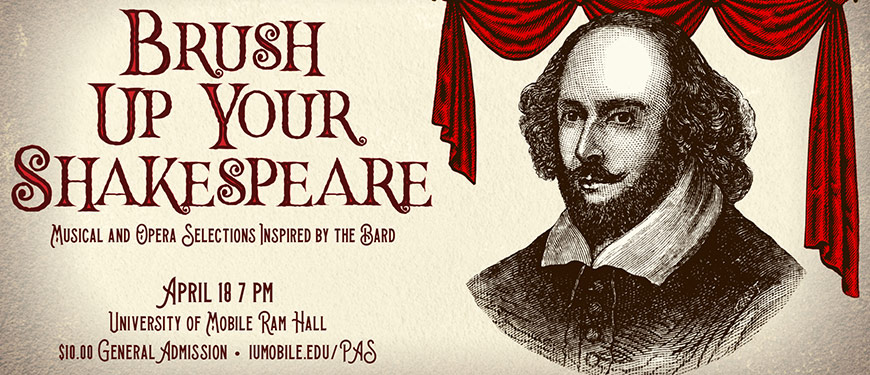 A favorite among students and faculty alike in The Alabama School of the Arts, the Musical Theatre and Opera Scenes program is sure to delight everyone. Experience an evening of scenes and storytelling pulled from an array of Musicals and Operas. You may even find yourself singing along with our students as the night progresses.
Price Deadlines
Musical Theatre and Opera Scenes Program - Thursday, April 18, 2019, 7:00 pm