Wisconsin Gospel Music Festival 2021
Booth Brothers, David Phelps, Triumphant Quartet, Ball Brothers, The Martins, Greater Vision, Legacy Five more
Booth Brothers

David Phelps

Triumphant Quartet

Ball Brothers

The Martins

Greater Vision

Legacy Five
For more information
608-254-4545
Organized by Innovation Management Consulting Concerts
Booth Brothers

David Phelps

Triumphant Quartet

Ball Brothers

The Martins

Greater Vision

Legacy Five
Dear Friends,
For 120 years "the show must go on" has been heavily embedded in our DNA. And we as gospel music artists and promoters certainly adhere to that creed to the extent that it is up to us. We have been carefully following the increased and overwhelming concern about the COVID-19 virus. We have been monitoring Federal, State and local guidelines and mandates in an effort to respond in the best way possible concerning the Wisconsin Gospel Music Festival scheduled for May 15 -16, 2020.
As a result of all the new restrictions, travel bans, social distancing protocols and loss of lodging opportunities in The Dells, IMC has no choice but to POSTPONE The Wisconsin Gospel Music Festival for this year.
The new dates for the 2021 Wisconsin Gospel Music Festival will be May 7 – 8, 2021.
Your current order will automatically be rolled over to next year's event, including the same order number, seat assignments, as well as the payment that you have already made. If you can not attend the 2021 event, please reply to this email no later than May 15, 2020 for a full refund.
Please continue to "do your part" to help bring this crises to an end and let's all continue to pray for one another. We are all in this together.
Sincerely,
Scott Fowler
2021 Wisconsin Gospel Music Festival Lineup:FRIDAY MAY 7th, 7:00 PM
Booth Brothers
Ball Brothers
Legacy Five
SATURDAY MAY 8th, 2:00 PM
David Phelps
The Martins
Legacy Five
SATURDAY MAY 8th, 7:00 PM
Triumphant Quartet
Greater Vision
Legacy Five
Click Here to find the best Music, DVD's, Soundtracks and CD's!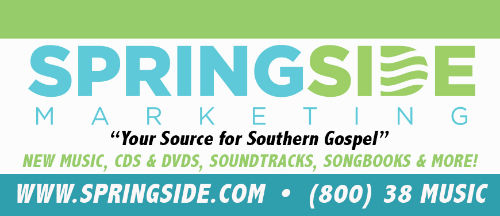 Price Deadline:
FULL EVENT PACKAGES

Full Event badges will be mailed to you before the event.

Gold Circle Full Event
$104.00
Floor Full Event
$84.00
Floor Full Event Child
$24.00
Floor Full Event Group (20+)
$74.00
Floor Rear Full Event
$74.00
Floor Rear Full Event Child
$24.00
Floor Rear Full Event Group (20+)
$64.00
Mezzanine Full Event
$74.00
Mezzanine Full Event Child
$24.00
Mezzanine Full Event Group (20+)
$64.00
FRIDAY 7:00 PM SINGLE SESSION ADMISSION FRIDAY MAY 7th, 2021 @ 7:00 PM
Booth Brothers
Ball Brothers
Legacy Five

Gold Circle Friday
$35.00
Floor Friday
$32.00
Floor Friday Child
$8.00
Floor Friday Group (20+)
$29.00
Floor Rear Friday
$27.00
Floor Rear Friday Child
$8.00
Floor Rear Friday Group (20+)
$25.00
Mezzanine Friday
$27.00
Mezzanine Friday Child
$8.00
Mezzanine Friday Group (20+)
$25.00
SATURDAY 2:00 PM SINGLE SESSION ADMISSION SATURDAY MAY 8th, 2021 @ 2:00 PM
David Phelps
The Martins
Legacy Five

Gold Circle Saturday 2pm
$35.00
Floor Saturday 2pm
$32.00
Floor Saturday 2pm Child
$8.00
Floor Saturday 2pm Group (20+)
$29.00
Floor Rear Saturday 2pm
$27.00
Floor Rear Saturday 2pm Child
$8.00
Floor Rear Saturday 2pm Group (20+)
$25.00
Mezzanine Saturday 2pm
$27.00
Mezzanine Saturday 2pm Child
$8.00
Mezzanine Saturday 2pm Group (20+)
$25.00
SATURDAY 7:00 PM SINGLE SESSION ADMISSION SATURDAY MAY 8th, 2021 @ 7:00 PM
Triumphant Quartet
Greater Vision
Legacy Five

Gold Circle Saturday 7pm
$35.00
Floor Saturday 7pm
$32.00
Floor Saturday 7pm Child
$8.00
Floor Saturday 7pm Group (20+)
$29.00
Floor Rear Saturday 7pm
$27.00
Floor Rear Saturday 7pm Child
$8.00
Floor Rear Saturday 7pm Group (20+)
$25.00
Mezzanine Saturday 7pm
$27.00
Mezzanine Saturday 7pm Child
$8.00
Mezzanine Saturday 7pm Group (20+)
$25.00