This event is over.
Steve Eaton and Rob Harding Summer Solstice Concert
Steve Eaton

Rob Harding
For more information
303-862-0666
Organized by Acoustic Alchemy Studio at Augustana Chapel
Steve Eaton

Rob Harding
From hit songs to commercial jingles, heartful and catchy song writing is at the core of Steve Eaton music. He has written songs for Art Garfunkel, The Carpenters, The Righteous Brothers, Glen Campbell and Anne Murray. Steve's been a recording artist at Capitol and RCA records and performed with Carol King. In 2017 he received the Idaho Governor's Award for artistic contribution.

Steve is an Idaho gem and a favorite at music scenes across the state.
Acoustic Alchemy is happy to announce that it has added Food Trucks to increase our guests experience at our shows. Bring your family, come on out, and enjoy dinner, and one of our shows! Food Truck Schedule: June 21 - Steve Eaton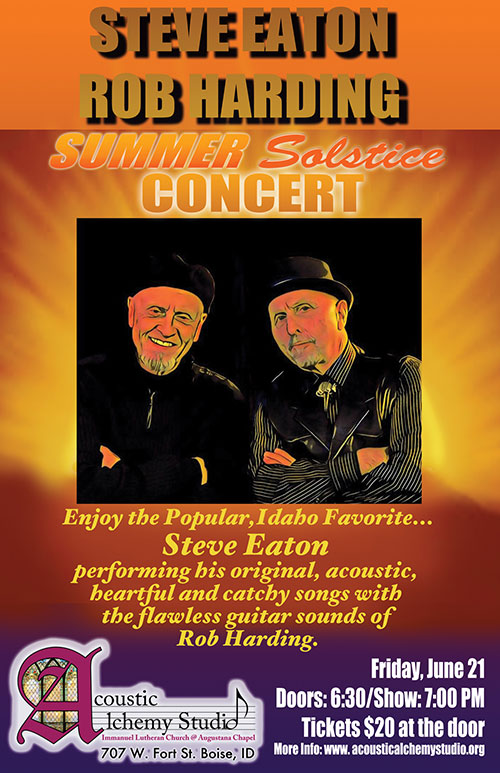 Price Deadline:
General Admission
$20.00