Due to the intimate size of the venue, limited tickets will be available for purchase at the door.
University of Mobile Our Town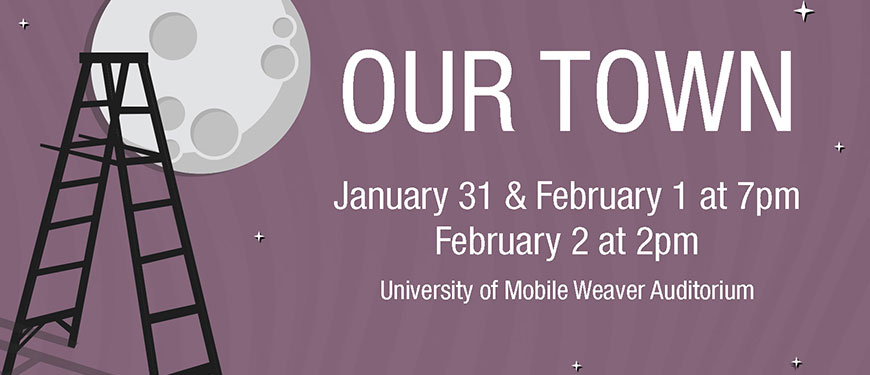 For more information
Organized by University of Mobile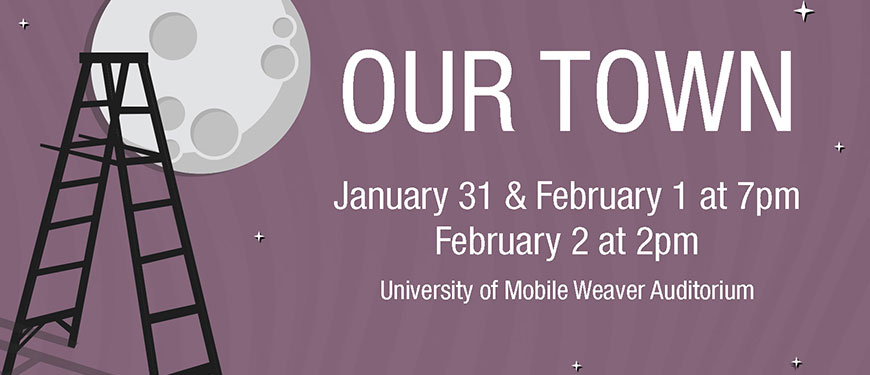 A landmark in American drama, Thornton Wilder's Pulitzer Prize-winning Our Town tells the story of the small town–Grover's Corners, New Hampshire, in order to tell us the story of every town, the whole world over. Told by the "Stage Manager", we follow the Gibbs and Webb families through years of life changes – from the mundane daily life, to the romance of love and marriage, and the devastation from life's ending. With humor, wit, and exceptionally powerful storytelling, Our Town delivers universal truths about what it means to be human.
Price Deadlines
Student (with valid ID)
$10.00