This event is over.
Jon Carlo
Jon Carlo
For more information
407-695-3262
Organized by St. Augustine Catholic Church
Jon Carlo
This event is in Spanish.
VIP will include meet and greet, prior to the show, at 6 pm, and attendees should arrive promplty at 6 pm. VIP seating is first come first serve within the section.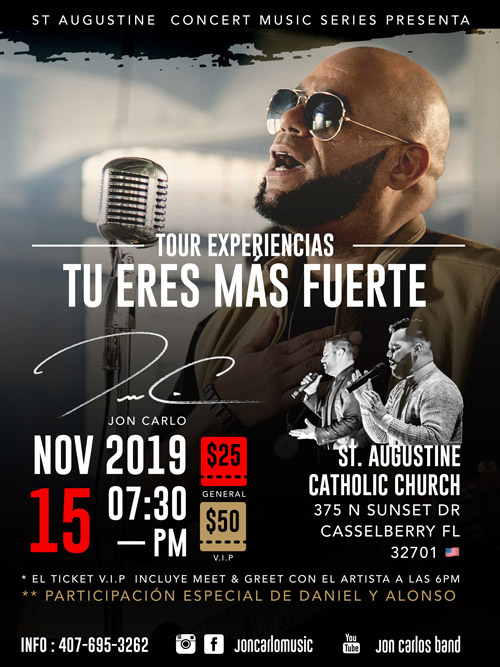 Prices:
THIS EVENT IS IN SPANISH VIP: arrive promptly at 6 pm for meet & greet before the show and VIP seating is first come, first serve within the section.
VIP - 6PM Early Entry
$50.00
General Admission
$25.00