One Way Festival
Red Rocks Worship, Joel Hanson & Band, Crow River Junction, Paul & Brooke Vasilko more
Red Rocks Worship

Joel Hanson & Band

Crow River Junction

Paul & Brooke Vasilko
Order by Phone
1-800-965-9324
Note: Fees may apply
For more information
320-214-7015
Organized by The Fortress
Red Rocks Worship

Joel Hanson & Band

Crow River Junction

Paul & Brooke Vasilko
Paul & Brooke Vasilko with local worship team - 1:00PM
Crow River Junction - 2:00PM
Joel Hanson & Band - 3:30PM
Red Rocks Worship - 6:30PM
Food will be Available at 4:30 pm This is an outdoor event and is rain or shine.
Bring your own chair or blanket
The 3rd Annual One Way Festival will once again be held at beautiful Robbins Island Park in Willmar, MN on August 1st, 2020. The mission of the event is to promote a day of Christian unity with live music, a variety of food, a rib/bbq competition and family activities! Benefits from the event go to support 2 local ministries (The Fortress and ATLAS of West Central Minnesota).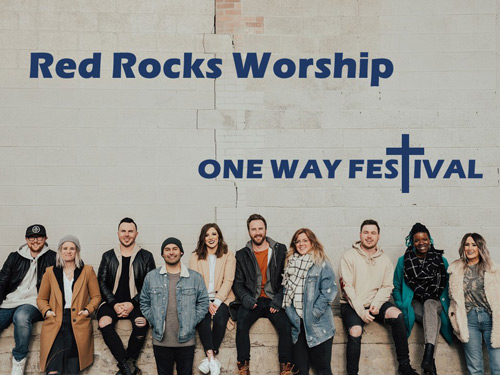 Price Deadline:

Children 8 and under free

General Admission
$10.00
$15.00