This event has been cancelled.
Something Beautiful Women's Conference: Hosted by Melissa Brady
Jim & Melissa Brady, Lauren Talley, Allison Speer, Darlene Brady, Kenna West, More speakers and performers will be added soon! more
For more information
615-791-8319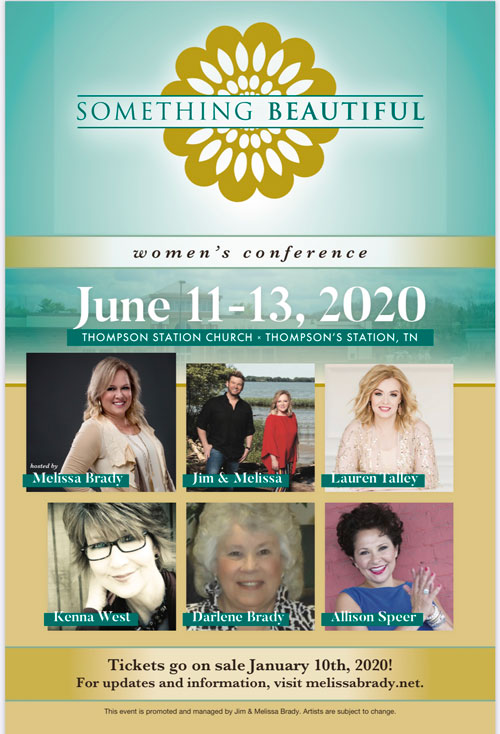 Session times:
Thursday 7:00pm
Friday 9:30 am
Friday 7:00pm
Saturday 9:30am
Something special happens when women come together to share our faith. We let down and relax as we take a collective breath from the demands of life and, in the sharing of our stories, we find hope and inspiration.
Joins us, this June 11-13, 2020, for the Something Beautiful Women's Conference, where we'll enjoy great teaching, chalk art, comedy and music that will uplift and encourage. Bring your friends and family, coworkers and neighbors, and join us as we come together to celebrate the beauty that God has placed in all of us!
Price Deadline:
REGISTRATION

3 Day Event with 4 sessions

Conference Registration
$109.00
$119.00
Group Registration (10+)
$99.00
$99.00