This event is over.
John Maher Builders presents for KING & COUNTRY Benefit Drive-In Tour
for KING & COUNTRY, for KING & COUNTRY, for KING & COUNTRY more
for KING & COUNTRY

for KING & COUNTRY
Organized by The Well Outreach
for KING & COUNTRY

for KING & COUNTRY
We've been working hard at finding a way to see you again in person safely, so here we are announcing that we're coming to Spring Hill, Tennessee for a LIVE CONCERT at the Oaklawn Mansion on Friday, October 16th, benefitting The Well Outreach! It'll be a good old-fashioned evening unlike anything we've ever done before...a night of music and stories, as well as playing TOGETHER live alongside many of your favorites like God Only Knows, Burn The Ships, and more. So load up the car, reserve your parking spot, and we'll look forward to celebrating TOGETHER SOON,

Luke and Joel
Venue:
A LIVE Drive-In Concert, socially-distanced event.
Tickets:
Tickets are sold by the carload (max 6 people per vehicle), and will be 6-feet apart. Guests are invited to bring lawn chairs but must stay within their car's space.
Food:
Food Trucks will be on-site with lots of great food! Come early (doors open at 5pm), and enjoy a wide selection of goodies.
NO OUTSIDE FOOD OR DRINKS are allowed.
Vehicles:
No over-sized vehicles, trucks or RV's are allowed. Hatchbacks are allowed opened-up to the height of the vehicle.
Thank you for your ticket purchase supporting
The Well Outreach Food Pantry.
Your support helps Williamson and Maury County families in need with food in times of crisis.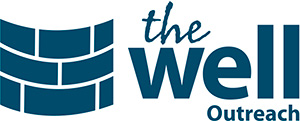 A huge thank you to John Maher Builders for sponsoring this event!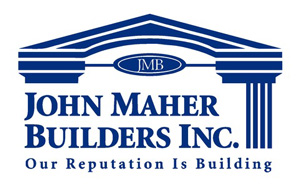 Cars will be directed to enter AND exit by row and will be released by Traffic Coordinators. Please note there are 2 exits which will be row-specific on where you park.
Click Here to View Map of Traffic Flow
Prices:
ADMISSION: Rain or Shine Event (All Premier Tickets Sold Out)

Socially-distanced event. Tickets are sold by the carload (6 people max), and will be 6-feet apart.

ROW 1 - Premier
$350.00
ROW 1
$300.00
ROW 2 - Premier
$300.00
ROW 2
$275.00
ROW 3 - Premier
$300.00
ROW 3
$275.00
ROW 4 - Premier
$275.00
ROW 4
$250.00
ROW 5 - Premier
$225.00
ROW 5
$200.00
ROW 6
$200.00
ROW 7
$175.00
ROW 8
$175.00
ROW 9
$150.00
ROW 10
$125.00
ROW 11
$100.00