FerVent 2020 The Virtual Event with Priscilla Shirer and Anthony Evans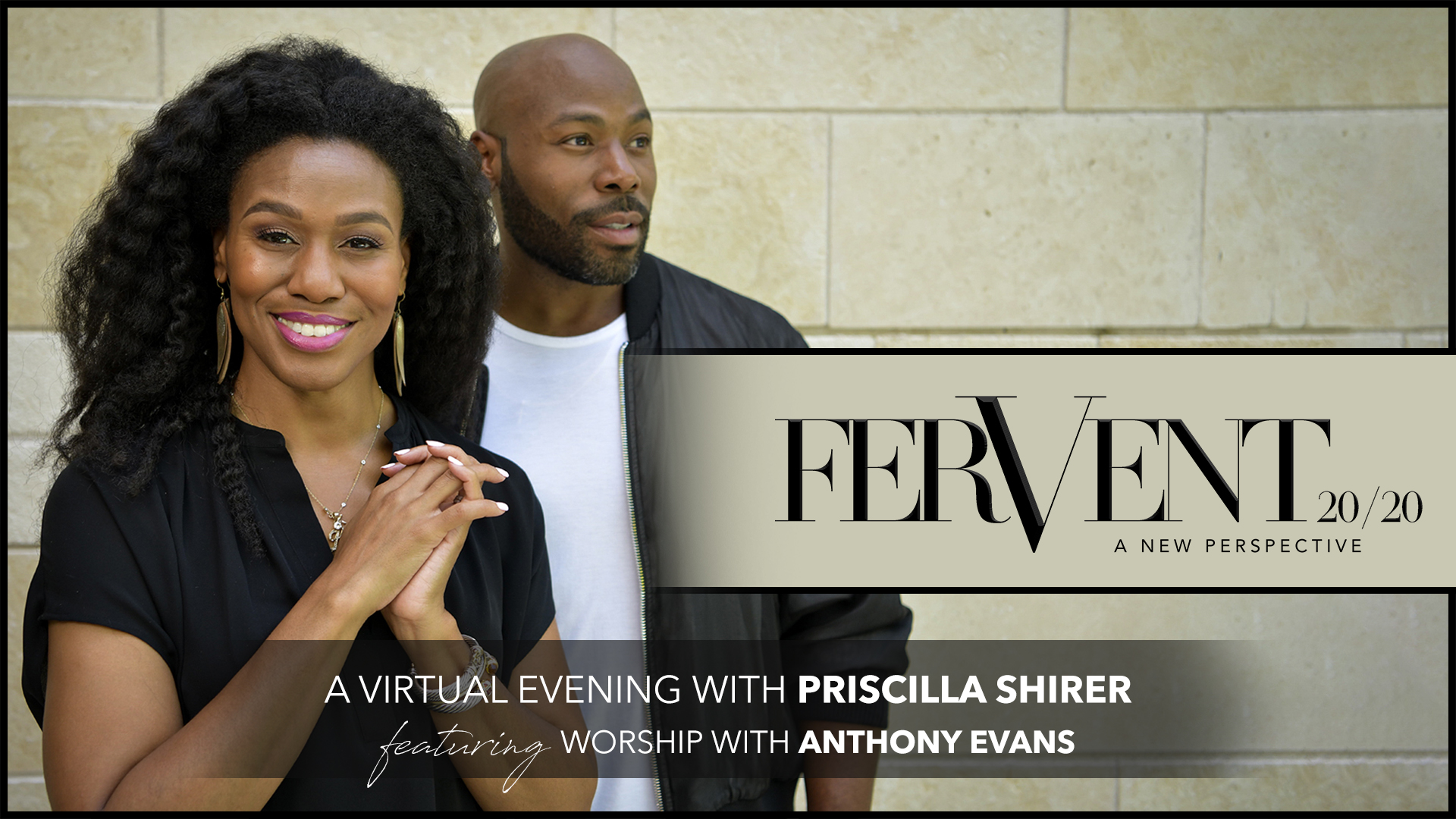 For the first time in their event history, you're invited to join dynamic brother-sister duo Anthony Evans and Priscilla Shirer for FerVent 2020 The Virtual Event!! FerVent events were introduced 4 years ago with over 40 sold out evenings. This life changing and unforgettable event continues in 20/20 with a new level of authenticity, vulnerability and intimacy. FerVent 20/20 The Virtual Event will be a one-of-a-kind exciting and inspiring experience! With special original segments, revealing interviews, Priscilla's signature teaching and Anthony's unique worship, this night will be engaging and unforgettable.

Join us in our beautiful Virtual Venue to experience impactful and dynamic worship with Anthony Evans and an unforgettable new message by Priscilla Shirer. You don't want to miss FerVent 20/20 The Virtual Event.

Priscilla Shirer is a New York Times bestselling author, Bible teacher and actress in the hit movies Overcomer, War Room and I Can Only Imagine.

Anthony Evans is a two time Billboard #1 Gospel Artist, Worship leader, producer and songwriter.

FerVent 20/20 The Virtual Event is for both men and women!

This event is produced by Sherman James Productions and Going Beyond Ministries. Your credit card statement will reflect this purchase via Sherman James Productions.


Prices
1 YEAR VIEWING REGISTRATION (View up to Oct. 10, 2021)
View the event up to October 12, 2021! As soon as you order, you will receive an email confirmation with the link to view FerVent 20/20.
Individual Viewing - 1 Year (View up to Oct. 10, 2021)
$40.00
5+ People Viewing - 1 Year (View up to Oct. 10, 2021)
$95.00
10+ People Viewing - 1 Year (View up to Oct. 10, 2021)
$170.00
25+ People Viewing - 1 Year (View up to Oct. 10, 2021)
$370.00
50+ People Viewing - 1 Year (View up to Oct. 10, 2021)
$520.00