This event is over.
Port Neches Riverfest - Faith and Family Night
For more information
409-722-9154
Organized by Port Neches Riverfest
Wed, April 27, 2022:
$5 - KLBT FAITH & FAMILY NIGHT
is back for the 8th year, and we are very excited about it! Riverfest is bringing in CHRISTIAN BANDS in an effort to provide a safe, fun environment for our community to come together, worship God & develop inter-denominational camaraderie! $5 per person entry fee.* Plus Applicable Service Fee (note: this includes admission to the faith and family event only).
For Schedule & More Info
CLICK HERE
Thurs-Sat, April 28-30, 2022:
$40 - Entertainment Pass to watch Concerts and Boat Races
For Schedule & More Info
CLICK HERE
**EVENTS ARE RAIN OR SHINE - NO REFUNDS OR EXCHANGES WILL BE GIVEN UNDER ANY CIRCUMSTANCES**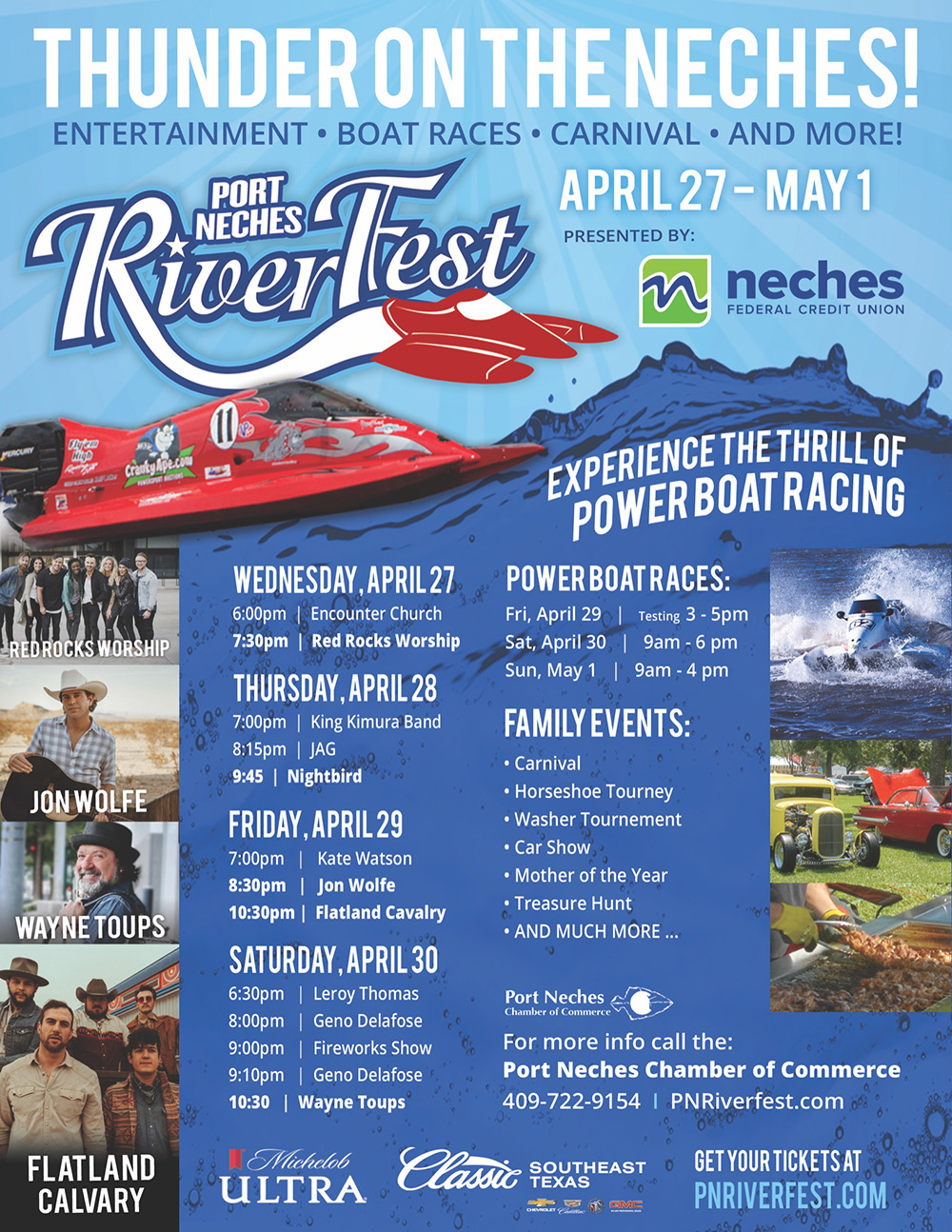 Prices:
Wed, April 27, 2022 - Port Neches Riverfest - Faith and Family Night with Red Rocks Worship For Schedule & More Info CLICK HERE
4/27 Faith & Family Night
$5.00
Thurs-Sat, April 28-30, 2022 Entertainment Pass to watch Concerts and Boat Races For Schedule & More Info CLICK HERE
4/28-4/30 Wristbands
$40.00