2022 Georgia Gospel Music Festival
Poet Voices

Booth Brothers

Karen Peck & New River

The Hoppers

Babbie Mason

The Martins
For more information
Organized by Innovation Management Consulting Concerts
Poet Voices

Booth Brothers

Karen Peck & New River

The Hoppers

Babbie Mason

The Martins
The Georgia Gospel Music Festival is a brand new 2-DAY, 3 SESSION event with sessions beginning at 7:00 PM on Friday, and 1:00 PM and 7:00 PM on Saturday. Just 30 miles south of Atlanta, McDonough, GA is conveniently located outside of the hustle and bustle of Atlanta. Come enjoy a laid back weekend and listen to some great gospel music!
ARTIST LINEUP:
FRIDAY EVENING - 7PM
Booth Brothers
The Hoppers
Poet Voices
Comedian, Scott Davis
SATURDAY MATINEE - 1PM
Karen Peck & New River
Joseph Habedank
Poet Voices
Glen Haven Choir & Orchestra
SATURDAY EVENING - 7PM
The Martins
Legacy Five
Babbie Mason
Comedian, Scott Davis
By purchasing these tickets, you the ticket buyer agree to follow all local and federal guidelines and/or mandates regarding health and safety at the time of the event, which could include but not limited to wearing a face mask.
This event is sponsored by IMC Concerts. On your credit card statement you will see this purchase thru IMC Concerts. iTickets, a secure website, is the technology provider with respect to the sale.
Click Here to find the best Music, DVD's, Soundtracks and CD's!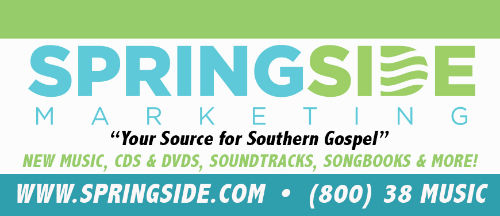 Prices
SATURDAY 1:00PM - SINGLE SESSION
Karen Peck & New River
Joseph Habedank
Poet Voices
Glen Haven Choir & Orchestra
Saturday 1:00pm - General Admission
$35.00
Saturday 1:00pm - General Admission Group (20+)
$25.00
Saturday 1:00pm - General Admission Child (Age 12 & Under)
$15.00
SATURDAY 7:00PM - SINGLE SESSION
The Martins
Legacy Five
Babbie Mason
Comedian, Scott Davis
Saturday 7:00pm - General Admission
$35.00
Saturday 7:00pm - General Admission Group (20+)
$25.00
Saturday 7:00pm - General Admission Child (Age 12 & Under)
$15.00