Annual Celebration of Membership featuring Ryan Leak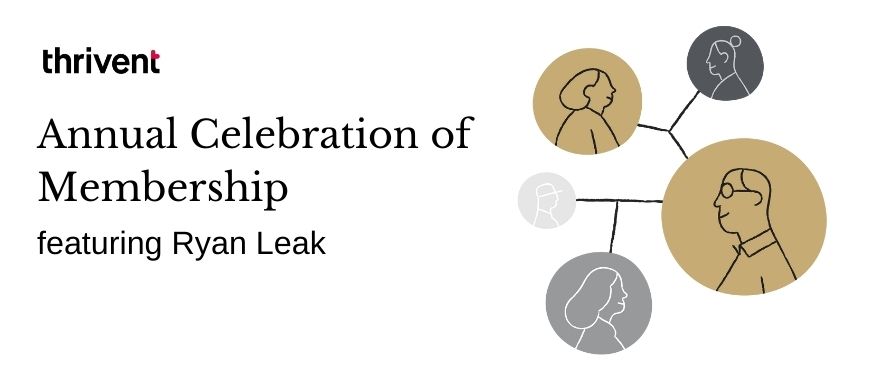 Sign on with the Thrivent Member Network to celebrate the positive impact Thrivent members -- like you -- make in your local communities. Then, listen to Ryan Leak - author, speaker and executive coach share his message on how to elevate your personal and professional development. 
This event will be live May 10 and will be available on demand until June 11.

*No products will be sold. For additional disclosures see thrivent.com/social.
Ryan Leak is an author, speaker, and executive coach from Dallas, Texas. Ryan speaks to over 200,000 people and trains over 12,000 leaders each year. His story has been featured in Good Morning America, the Today Show, and other various media outlets.
Prices
Virtual Admission
This is a free event, but virtual ticket(s) are required.
This event will be viewable on May 10 at 12:01AM ET until 11:59PM ET on June 11.