Plumb - An Intimate Night of Worship and Stories from the Heart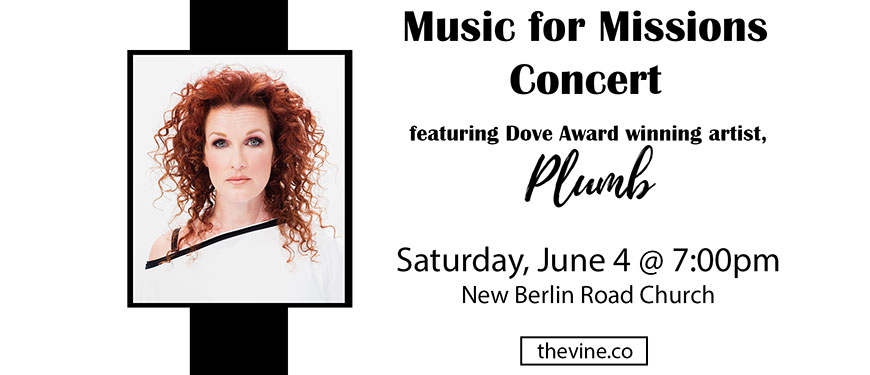 For more information
Organized by theVine.co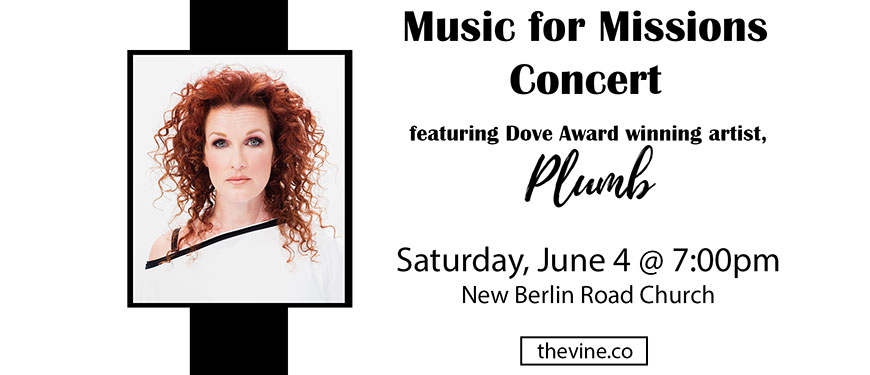 The Vine.co is proud to announce a Music for Missions concert event at New Berlin Church featuring Dove Award winning artist PLUMB on Saturday, June 4th.

A talented songwriter, recording artist, and author, PLUMB has been blessing the world with her heartfelt, deeply personal worship for the past two decades. Her success includes selling over half a million albums, and millions of singles sold and streamed worldwide. Her latest book, Fight for Her: Even if You Have to Fight Her, is a beautifully written challenge for women of all ages to fight for each other, with love, hope, and loads of grace. PLUMB is the epitome of raw, transparent, relatable worship that will lead you to the cross and inspire you to press on while carrying one-another in the process.

This event is to help support the work that The Vine.co is doing in Canaan, Haiti.

There will be limited seating, so please do not wait to purchase your tickets.
Doors open at 6:00 PM and show starts at 7:00 PM.
Prices
6:15pm General Admission
$15.00