The Story Tour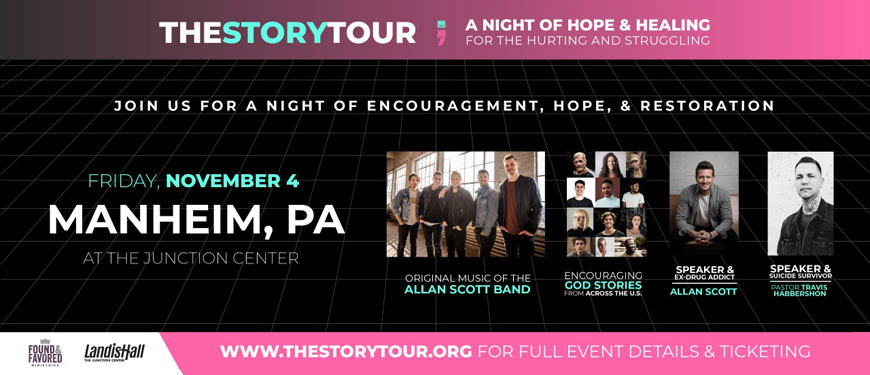 Organized by CMI Productions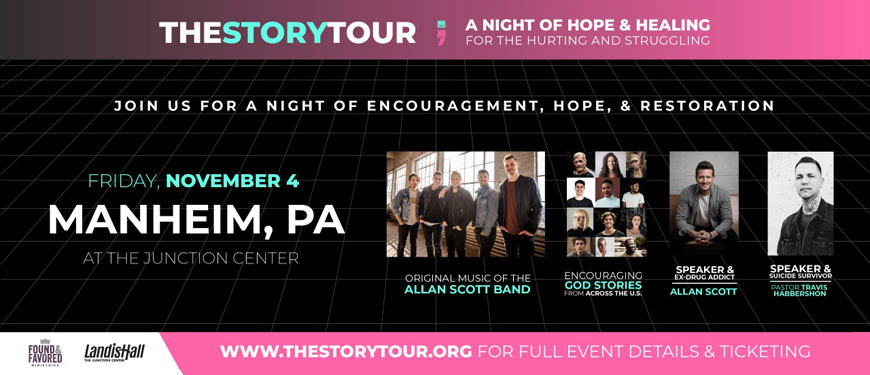 The Story Tour is a high energy & impactful night of stories, music, ministry and more. Stories told via song, video and live, that share how God is able and willing to transform a life no matter what mountain you may be facing. The Story Tour also provides the opportunity for attendees to get connected with the local church(s) and other resources like rehabs, support groups, counselors and more, to continue on the road to freedom and healing.





Tickets cannot be refunded or exchanged. Tickets are available at the door but will be priced higher.



COVID-19 DISCLAIMER:
In light of the COVID-19 worldwide pandemic, The Junction Center has put in place enhanced safety measures intended to reduce the spread. However, there is an inherent risk of exposure to COVID-19 in any public place and there is no guarantee that you will not become infected with COVID-19. By your entry upon the property, you voluntarily assume, on behalf of yourself and any minors in your custody, all risks related to the exposure of COVID-19, whether a COVID-19 infection occurs before, during, or after entry upon the property. Neither the property nor any of its affiliates shall be responsible for any exposure to COVID-19. At this current time, we are not requiring masks or proof of vaccination. It is left solely up to the comfort level of the individual. We do ask that if you have been exposed to anyone infected by COVID-19 or are experiencing symptoms yourself, that you make a wise decision to keep our community safe and healthy.
Thank you.
Prices
General Admission Group (10+)
$10.00
Promo Ticket