Point of Grace: Gloria Christmas Tour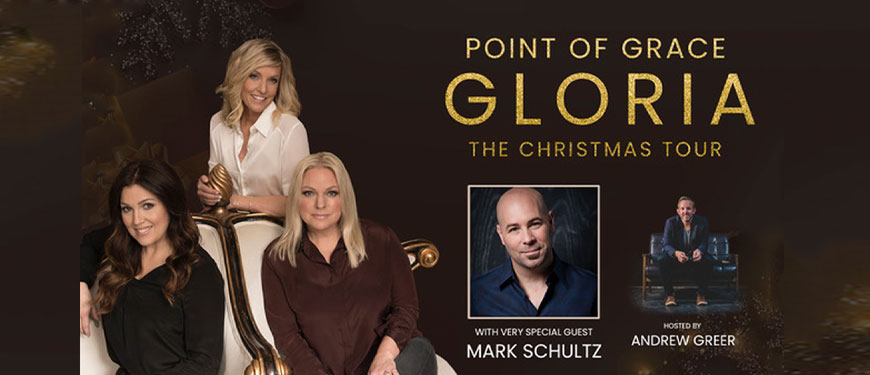 Organized by CMI Productions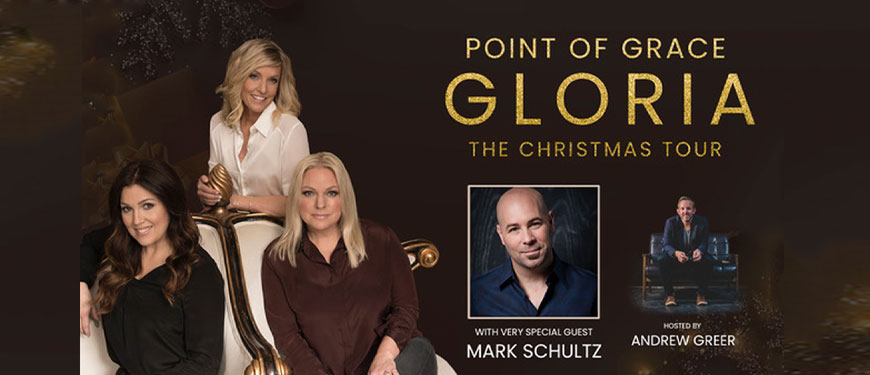 The women of Point Of Grace have provided a soundtrack to our lives for over two decades. The trio consisting of Denise Jones, Shelley Breen, and Leigh Cappillino continue to find their greatest joy in touring the world and meeting new friends along the way. With over 8 million recordings sold, 3 GRAMMY® nominations, multiple Dove awards, and countless accolades, the story of a few gifted college girls with a simple passion to unite and share their musical gifts for the Glory of God continues to evolve and engage thousands of fans, both old and new. Their Unique ability to affect audiences with heartfelt song and story is stronger than ever. Each new season of life seems to challenge the trio to reach even higher and dig deeper into their Musical craft.





Tickets cannot be refunded or exchanged. Tickets are available at the door but will be priced higher.



COVID-19 DISCLAIMER:
By your entry upon the property, you voluntarily assume, on behalf of yourself and any minors in your custody, all risks related to the exposure of COVID-19, whether a COVID-19 infection occurs before, during, or after entry upon the property. Neither the property nor any of its affiliates shall be responsible for any exposure to COVID-19. We do ask that if you have been exposed to anyone infected by COVID-19 or are experiencing symptoms yourself, that you make a wise decision to keep our community safe and healthy.
Thank you.