Steven Courtney & The Suitcase Musicians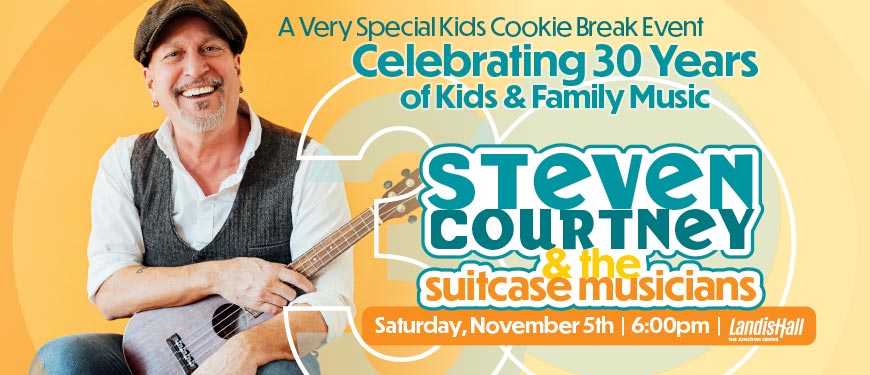 Organized by CMI Productions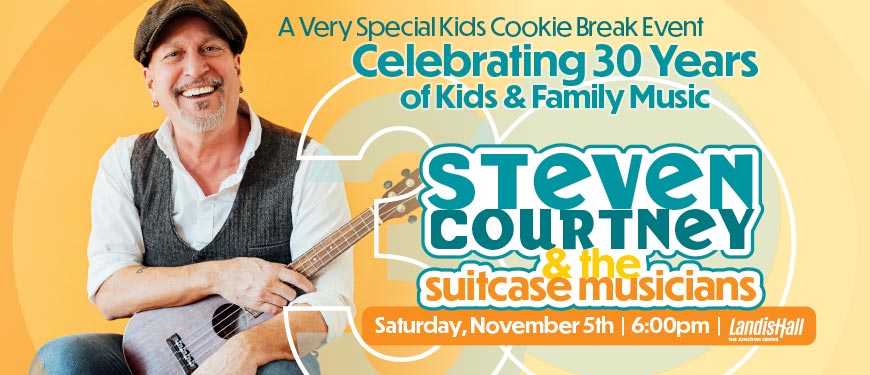 A Very Special Kids Cookie Break Event...
Celebrating 30 Years of Kids and Family Music with STEVEN COURTNEY & THE SUITCASE MUSICIANS
Special Guest: Creative Pursuits Children's Choir


Bring a gently used children's book to donate to the Manheim Community Library and stop by their table to learn more about their new building.

Everyone in attendance will receive an exclusive 30 Years of Steven Courtney Commemorative Poster

A leading light in children and family music, Steven Courtney is virtually synonymous with a fun, upbeat and humorous style of song and storytelling. Born in Nashville, TN and raised on country, folk and gospel music, Steven initially launched his musical career performing covers of 60's and 70's folk rock tunes and performing original songs as well. Later his greatest success began when he directed his performances and recordings toward children and families in the early 90's. In the ensuing decades, Steven Courtney would go on to perform 200 plus concerts a year as well as produce numerous award winning children and family albums and the award winning TV Series -The Steven Courtney Channel. All the while Steven Courtney has been an advocate of literacy, positive social behavior and family wellness.



Tickets cannot be refunded or exchanged. Tickets are available at the door but will be priced higher.



COVID-19 DISCLAIMER:
By your entry upon the property, you voluntarily assume, on behalf of yourself and any minors in your custody, all risks related to the exposure of COVID-19, whether a COVID-19 infection occurs before, during, or after entry upon the property. Neither the property nor any of its affiliates shall be responsible for any exposure to COVID-19. We do ask that if you have been exposed to anyone infected by COVID-19 or are experiencing symptoms yourself, that you make a wise decision to keep our community safe and healthy.
Thank you.