All The Dish Tour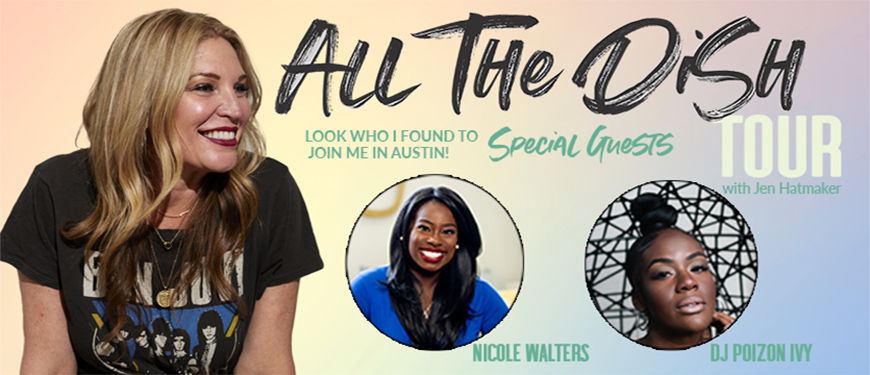 For more information
Organized by The Chandy Group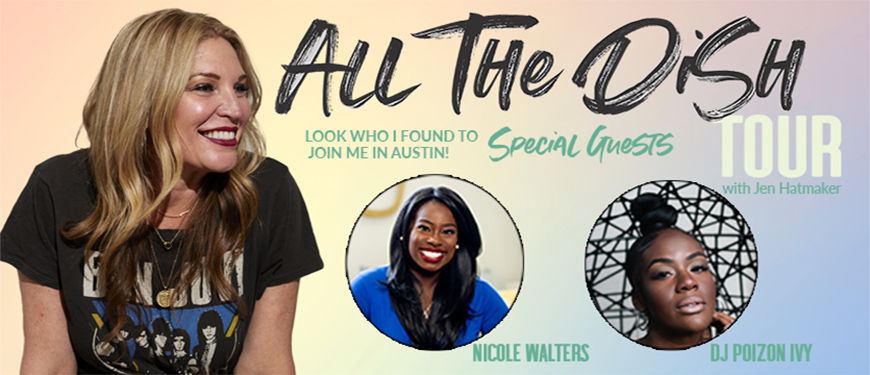 Over the past couple of years, we've each faced enormous change. We had to learn how to do things differently on so many levels and had to decide if it was safe to dream again.
Well, friends, I am dreaming again.
Come fill the space with me, fill it with laughter and tears and let's make beautiful new memories. Let's gather with old friends and make new ones and let's toast The Good Life because The Good Life is Now. I've always had it. I didn't lose it. And now I am making, quite literally, a wider table for it. I've got big dreams again.
This is what the All The Dish Tour is all about. An event, yes. But more, a gathering of women who will come fully as they are and join me at the table.
Time is precious, y'all, and we can't pour from an empty cup. So grab a girlfriend and pull up a seat at the table because this is where you BELONG. Together we will celebrate where we are, honor where we've been, and set our intentions for what's yet to come.
Premier $129+ ticket includes:
Meet and Greet with Jen Hatmaker Post-Show
Pre-Show Q&A with Jen Hatmaker
Autographed Feed These People cookbook (a $29 value!)
Best seating in the Venue!
Prime: $99+ ticket includes:
Pre-Show Q&A with Jen Hatmaker
Autographed Feed These People cookbook (a $29 value!)
Prime seating location
Select & Standard $39-69+ ticket includes:
Prices
All The Dish with Jen Hatmaker
Individual Admission
Standard Group (4+)
$34.00