Kingdom Focused Summit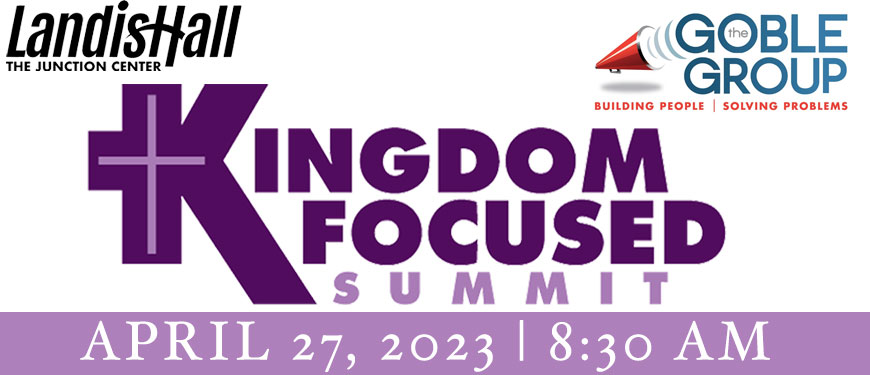 For more information
Organized by CMI Productions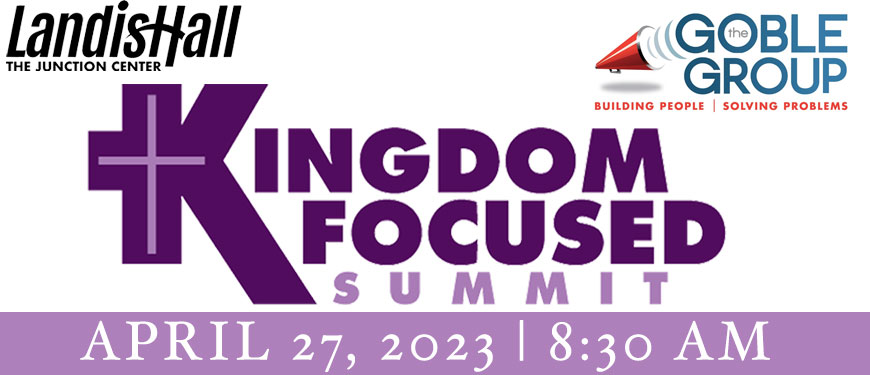 What is the Kingdom Focused Summit?
In 2019, the Goble Group launched the Kingdom focused Summit (KFS) as an act of faith to bring Christian leaders, speakers, and educators from across the country to Central PA to share their insight, wisdom, and faith with our vibrant small business community around a relevant theme each year.
The Kingdom Focused Summit provides an opportunity for these businesses to come together as individuals or teams to learn, laugh, and network through faith, family, and business.
The 2023 theme for KFS is 'Building a Winning Team Through Faith, Family, and Business,' with more information about the speakers here: https://www.thegoblegroup.com/KFS
Judy Shaffer, Owner/Operator of Lancaster Chick-Fil-A's
Tim Davis, Vice President of Strategic Growth & Internal Coaching, Atlantic Bay Mortgage Group
David Horsager, CEO of Trust Edge Leadership Institute
Gene Pargas, Executive Director of Expansion for Marketplace Chaplains
John Branyan, Comedian/Speaker
Learn a strategy from David on how to build trust within teams and organizations
Hear from Judy about excellence in service and the high standards at Chick-fil-A
Laugh as John shares how humor plays a role with employee engagement and retention
Listen as Gene shares how serving the whole employee helps build internal community
Discover from Tim how coaching can drive positive results for your business
Prices
Mezzanine Group (5+)
$119.00
General Admission: Individual Seat in Upper Level Mezzanine
$149.00