for KING & COUNTRY: A Drummer Boy Christmas Concert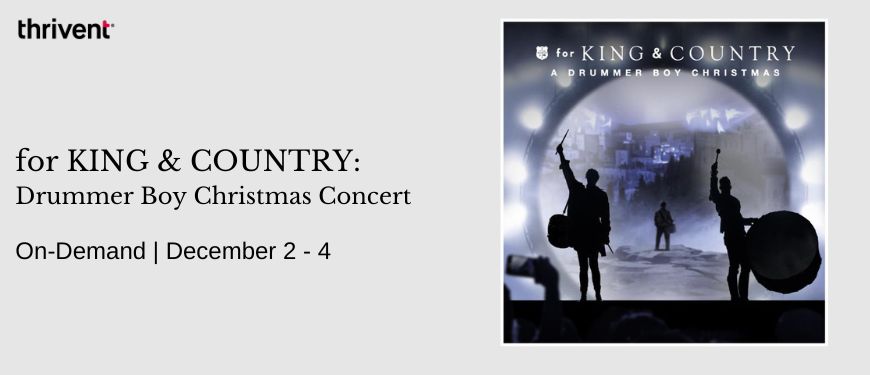 For King & Country is back to showcase their Christmas album, A Drummer Boy Christmas.  Bake those chocolate chip cookies, make a little hot chocolate, strike up that cozy fire, and let Thrivent and for KING & COUNTRY take you on a musical Christmas journey to celebrate the greatest story the world has ever known!  Enjoy this free on-demand event for three days only.
No products will be sold. For more information visit Thrivent.com/social.
Prices
Virtual On Demand Ticket
This is a free event, but virtual ticket(s) are required.
This event will be viewable on 12/2/22 at 12:01AM ET until 11:59PM ET on 12/4/22.
Virtual On-Demand Admission
$0.00