Southbound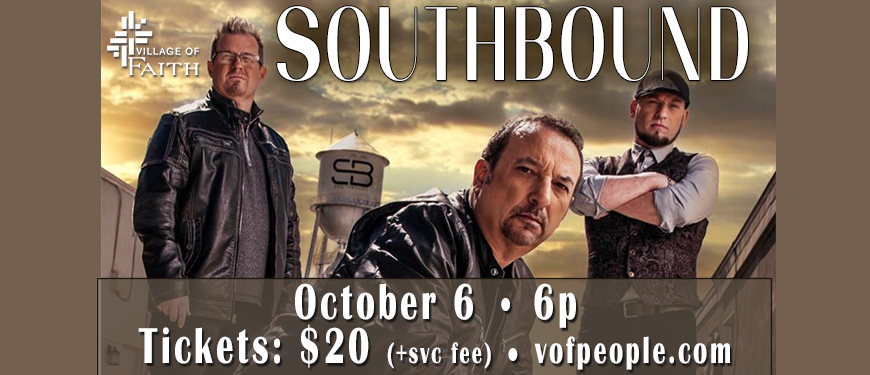 For more information
Organized by Village Of Faith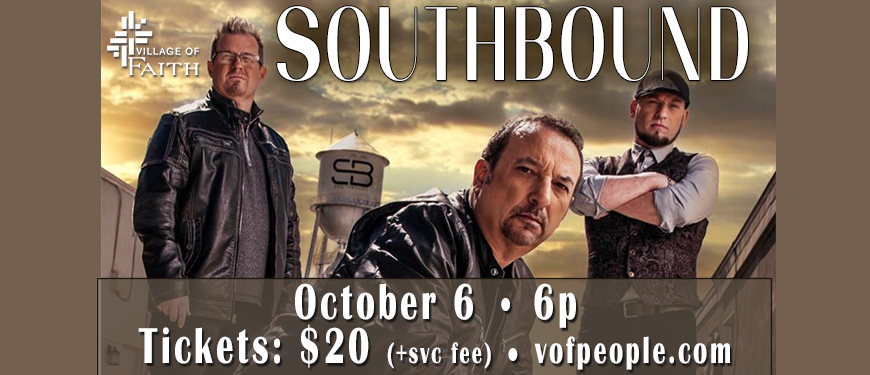 PLEASE REVIEW ALL EVENT NOTES BELOW:
Doors open at 5:00 pm. Must come dressed for the weather as doors will not open early. Arrive no later than 15 mins prior to the concert. Tickets MUST be presented for entry.
In accordance with Federal Copyright Law, the concert may not be taped, filmed, live-streamed, broadcast or otherwise reproduced without permission. Still photography is permitted for private, noncommercial use only.
Masks are OPTIONAL. VOF has installed HEPA filters and ultraviolet lighting in the HVAC and ventilation system to reduce the possibility of germs, bacteria and viruses in the facility.