Fire and Glory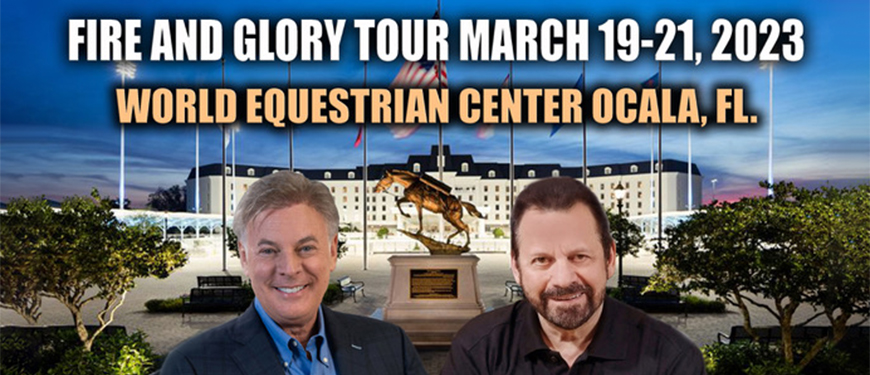 For more information
Organized by Mario Murillo Ministries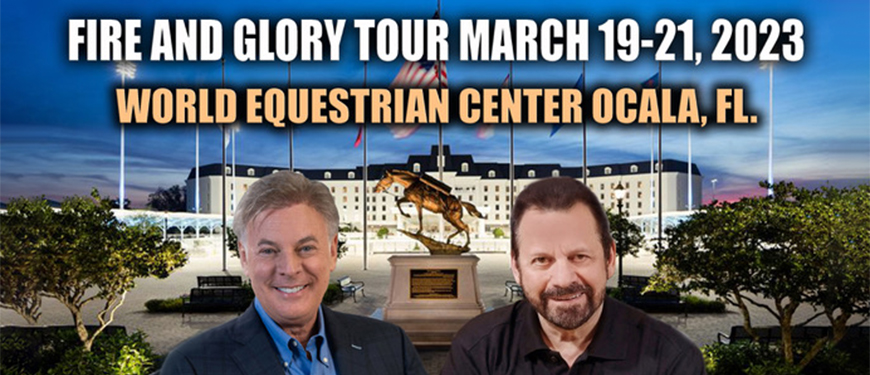 We knew the Fire and Glory Tour in Fort Myers would be amazing. But we were not prepared for just how amazing it turned out. The infusion of truth—the miracles—the outpouring of the Holy Spirit—the overflow crowds, and the massive harvest of souls were all beyond our fondest expectations.
To Register or Volunteer click on the Get Tickets button Now.
And now, the Fire and Glory Tour moves to the World Equestrian Center in Ocala Florida. Join Mario Murillo and Lance Wallnau at this world renowned destination. What an astonishing door of opportunity!
What will happen here on March 19-21 carries the potential to touch all of America. The World Equestrian Center is a major center of influence. Only God knows what an outpouring of the Holy Spirit will mean here.
We know that the level of fire and glory is going to increase. You do not want to miss this event. The registration is free but you must register.
Catherine Mullins will be leading worship at the World Equestrian Center in Ocala, Florida from March 19-21. This is a great opportunity to see one of the most gifted worship leaders up close and personal.
Catherine lives to see lives transformed through a powerful encounter with God and discipleship. Having grown up with her parent's in full time ministry, she began speaking and leading worship early on. Since the fall of 2008 Catherine has been traveling extensively releasing a passion for worship, and a desire to see lives transformed through the power of Jesus. Whether through teaching, preaching or worship, her heart is to help facilitate a powerful encounter with Jesus Christ. Her prayer is that all would come into a deeper revelation of Jesus as Lord of their lives and embrace the unique call of God on their lives.
Don't miss out on this once-in-a-lifetime event at World Equestrian Center.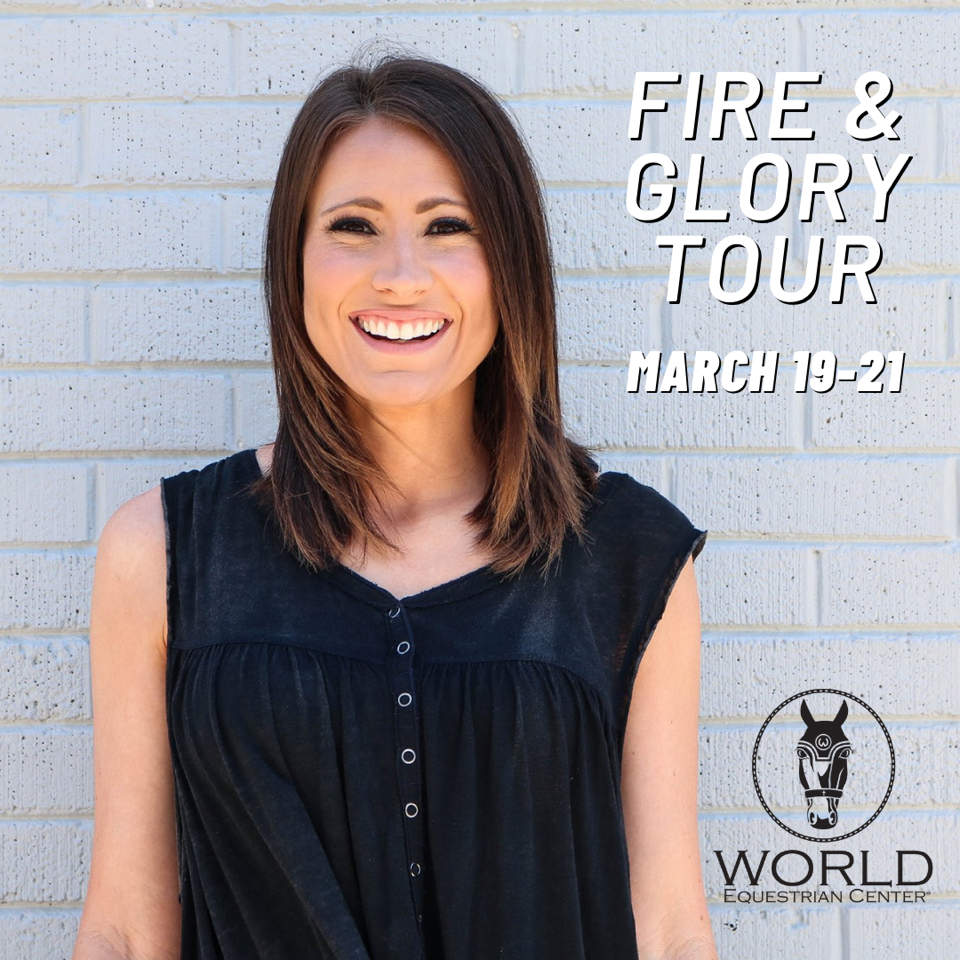 Prices
Fire and Glory Tour
Free admission all nights 7:00pm
Sunday General Admission
$0.00
Monday General Admission
$0.00
Tuesday General Admission
$0.00
Volunteer Usher
-Sign Up to serve at this event-
Sunday Volunteer Usher
$0.00
Monday Volunteer Usher
$0.00
Tuesday Volunteer Usher
$0.00