Real Truth Revival 5th Anniversary Celebration Concert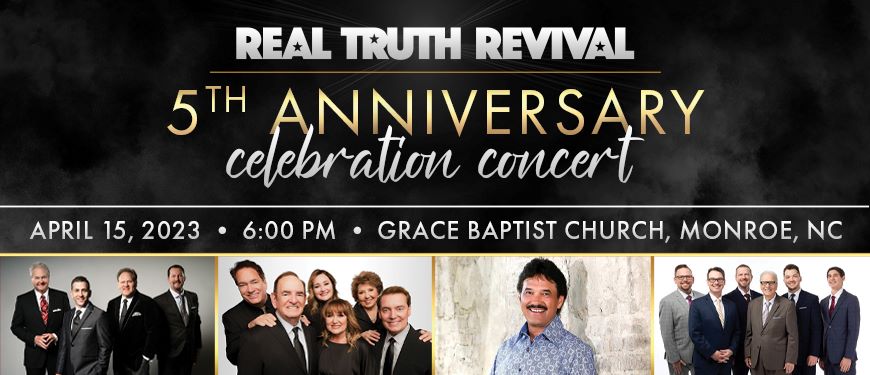 For more information
Organized by Gospel Christian Music Association LLC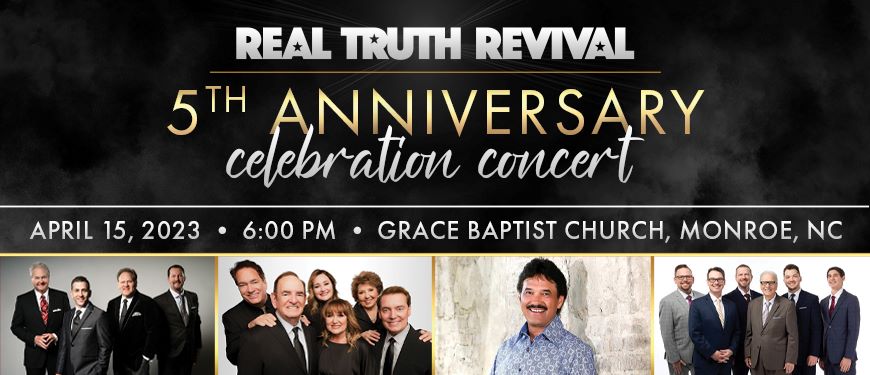 iTickets is not a hotel booking site and can not answer questions regarding hotels for this event. Guests can book hotels through the avenues listed below:
Reservations by Phone- (704) 774-1779 or toll free at (800) 465-4329. Please give Group code RTR when making the reservation
Reservations made online- visit www.hiexpress.com/monroenorth
(enter Group Code RTR in the Group code box prior to searching for rates ).
Utilize the booking link below (can be added to a group website or emailed directly to guests) :
GCMA Real Truth Revival
Price Deadlines
VIP
If unable to purchase tickets online, call (704) 251.4554 to place order
VIP
If unable to purchase tickets online, call (704) 251.4554 to place order