Aspire Spring 2023 - Pueblo, CO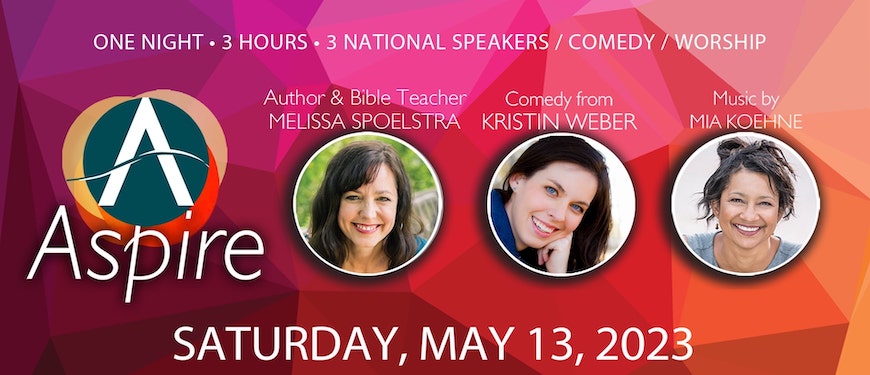 For more information
Organized by Extreme Faith Productions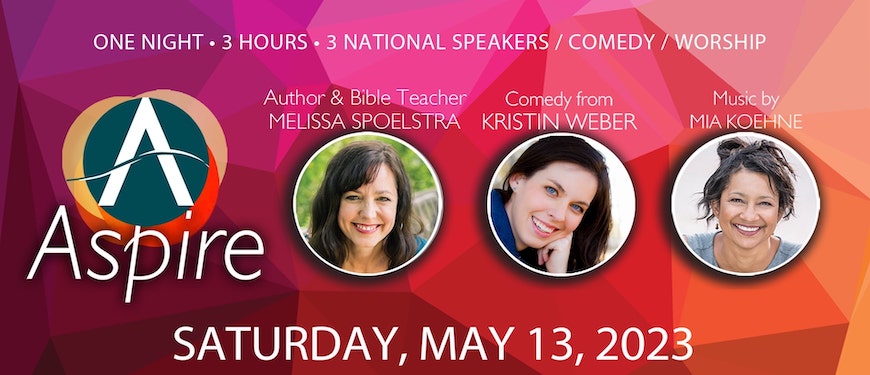 Aspire is a one-night women's event full of laughter, learning, stories & music with 3 ladies taking the stage.
1 Bible Teacher – 1 Comedian – 1 Musician
Join us for an amazing ladies night out!
Friday, May 13, 2023- Featuring:
Author & Bible Teacher Melissa Spoelstra
Comedy by Kristin Weber
Music by Mia Koehne
GA Tickets: $25
To purchase discounted tickets for groups of 10 or more, please call 480-812-1100
General doors open at 10:00am
Event starts at 11:00am
*Prices go up at the door
*Tickets are NON-REFUNDABLE.
If you would like to transfer your tickets to someone else please call the office and make those changes. (480) 812-1100.
Prices
VIP doors open at 6:00 GA doors open at 6:30