Annual Celebration of Membership: WI State Park Summer Bucket List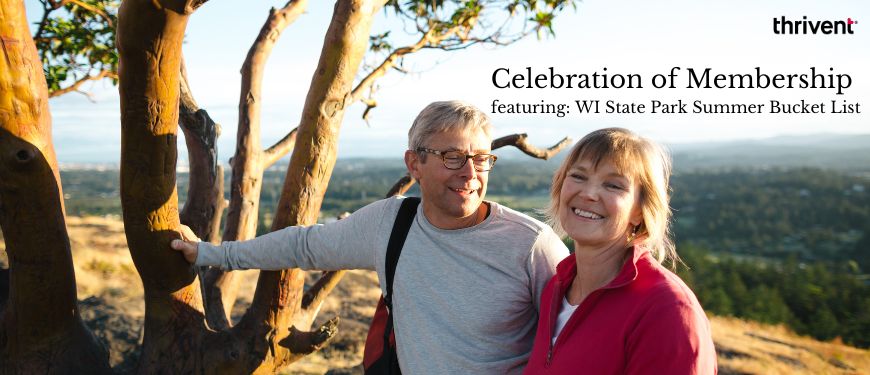 For more information
Organized by Thrivent Member Networks South WI and East WI and Upper MI Regions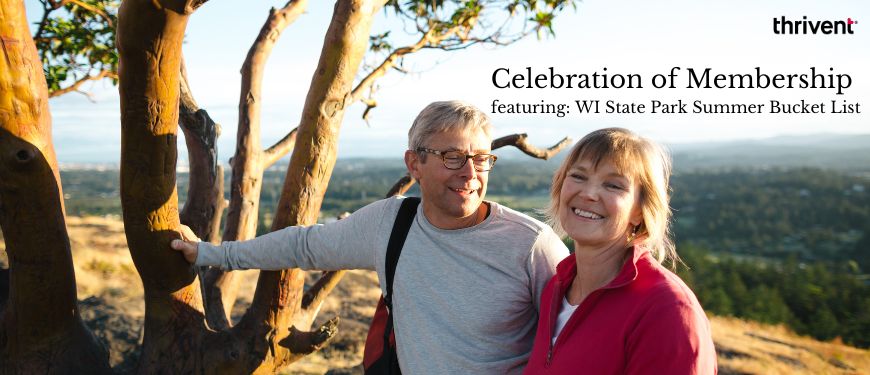 Annual Celebration of Membership: WI State Park Summer Bucket List
Join us at the 
Annual Celebration of Membership 
presented by your Thrivent Member Networks 
South WI
 and 
East WI & Upper MI
Regions.
Hear from your region's leadership, a recap on 2022 successes followed by a special presentation: 
WI State Park Summer Bucket List. 
Take a trip around the state with us and learn about our favorite summer bucket list activities when you visit our state parks, forests, trails and recreation areas. Explore beaches, scenic vistas and captivating woodlands, plus recreation opportunities and wellness in the outdoors!
Available on-demand (watch when you can!) for one week only April 18-25.
No products will be sold at this event. For additional disclosures, see Thrivent.com/social.
Prices
Virtual On Demand Admission
This is a free event, but virtual ticket(s) are required.
This event will be viewable on April 18, 2023 at 12:01AM ET until 11:59PM ET on April 25, 2023.
Virtual On Demand Admission
$0.00