HighRoad Live at Blackberry Meadows Farm
High Road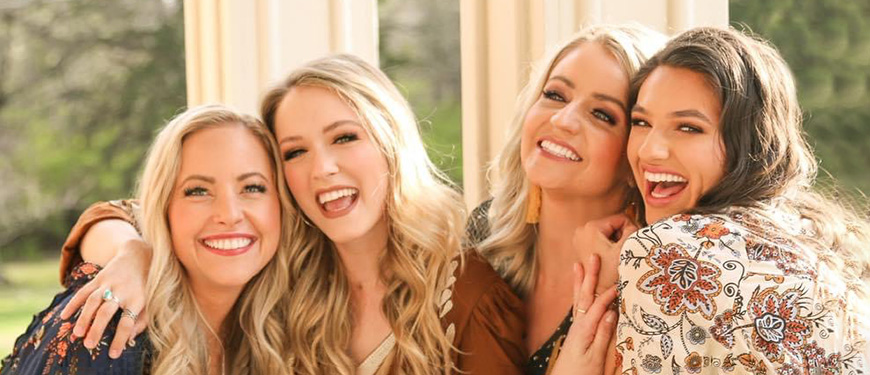 For more information
Organized by Blackberry Meadows Farm
High Road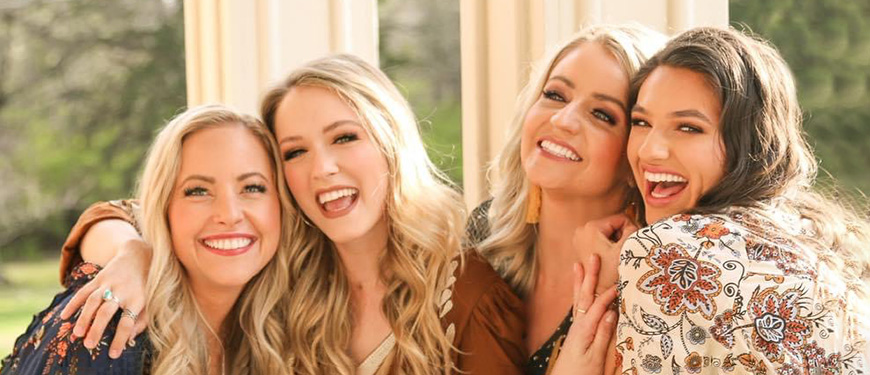 Come enjoy an intimate family friendly evening with Grammy and Dove Award Nominees
HighRoad
in concert at Blackberry Meadows Farm in Thompson's Station, TN just outside Nashville. If you haven't heard them live you are going to love them and be blessed! See HighRoad's bio below and links to listen to them and follow them on social media.
The venue is fully air conditioned and all seating is provided. Check out the pictures of the venue at https://www.facebook.com/BlackberryMeadowsFarmTN.
It's going to be a wonderful evening.
      - Premium Tickets
            - Select Seating
            - Early entry to the venue at 6:45pm CT
            - T-shirt
      - General Admissions
            - Doors open at 7:00pm CT
      - Concert begins at 7:30pm CT
Concessions will be available.
Parking Limited: Car Pooling Appreciated
Restrictions: Alcohol, Tobacco, and Vaping Products are prohibited on the property.
If you have questions or need special assistance please email us at
[email protected]
or call us at 615-414-3867.
About Grammy and Dove Award Nominee HighRoad (http://www.highroadmusic.com):
Ask Sarah Davison what her favorite Bible verse is, and she'll immediately quote Proverbs 3:5-6: "Trust in the Lord with all your heart and lean not on your own understanding; in all your ways submit to Him, and He will make your paths straight." It's a scripture that has accompanied the acclaimed singer/songwriter and multi-instrumentalist through life's highs and lows, and one she hand-copied—in a flowery cursive script—from her grandmother's Bible. "That verse has been with me from my hometown of 150 people to Nashville, going after what I feel called to do, trusting that He's leading me down the right road," she reflects.
It's not only a scripture that beautifully encapsulates Sarah's own journey, but the ordained path of her Grammy nominated band, HighRoad, as well. A gifted pianist and vocalist, behind the scenes Sarah often lends her talents to a veritable who's who of leading country artists. She toured with iconic Country Music Hall of Famer George Jones' band on his final tour of Canada, she performs regularly on the Grand Ole Opry with ACM Award-winner Mark Wills, Grand Ole Opry members, the Isaacs, and The Voice's Emily Ann Roberts among numerous other artists.
Members of HighRoad include Ivy Phillips, Tennessee Grandmaster Fiddle Champion, who grew up in the bluegrass circles and currently also plays for Jimmy Fortune. Kristen Bearfield, who hails from North Carolina, plays the mandolin and guitar, and Emily Ann Roberts who was runner up on The Voice plays guitar and sings in the group.
Since the group's genesis, Sarah and bandmates have already garnered a Grammy Nomination for the album, "Gonna Sing, Gonna Shout", the Singing News New Artist of the Year, a Dove Award nomination for Bluegrass/Roots Album of the Year, and this year's Singing News Band of the Year for 2022. They regularly perform at leading country and Gospel music events including 40 Days at the Ark Encounter, Singing In The Sun, Women of Joy, The National Quartet Convention, Dollywood and open for groups like the Isaacs and The Oak Ridge Boys. In 2019, they signed with Daywind Records and joined their artist roster, completing their newest self titled, album, High Road.
With a fanbase easily canvassing an array of genres—from country, to bluegrass, to Gospel, to contemporary Christian—the ladies of HighRoad now arrive at their much-anticipated, fourth full-length album, "High Road", released on Daywind'sNew Day Records. Once again partnering with GRAMMY®-nominated producer Ben Isaacs, who helmed HighRoad's two previous albums, the new project finds the group's grassy instrumentation, lush harmonies, original songs, and gentle nostalgia-laden melodies harkening back to their roots.
What began as small gigs at county fairs and country churches has quickly become much more for HighRoad. It's not just about the songwriting or the recording, the secret to the group's real-life harmony may well be found in their sisterhood. "A lot of people ask if we're a family group," Sarah says. "No, but honestly, when you're traveling that much with somebody, they become like family, so I would claim all of them as family." HighRoad also considers their loyal fans—a rapidly growing base stretching clear across the country these days—as extended family. They hope listeners really walk away and say, "I feel like I know these girls, and I can relate to these songs".
Whether through story or song, the women of HighRoad are pressing on towards all God has called them to become. They are trusting He will make their paths straight as they submit to Him, and no matter what lies ahead, they'll be going wherever the high road leads.
Click to Visit HighRoad's Facebook Page
Click to Visit HighRoad's Instagram Page
Click to Visit HighRoad's Twitter Page
Click to Visit HighRoad's YouTube Page
Prices
Premium (All Ages)
$50.00
General Admission Adults (13-years-old and up)
$25.00
General Admission Youth (12-years-old and younger)
$12.50