Aetos Guild Membership 2023-2024 Season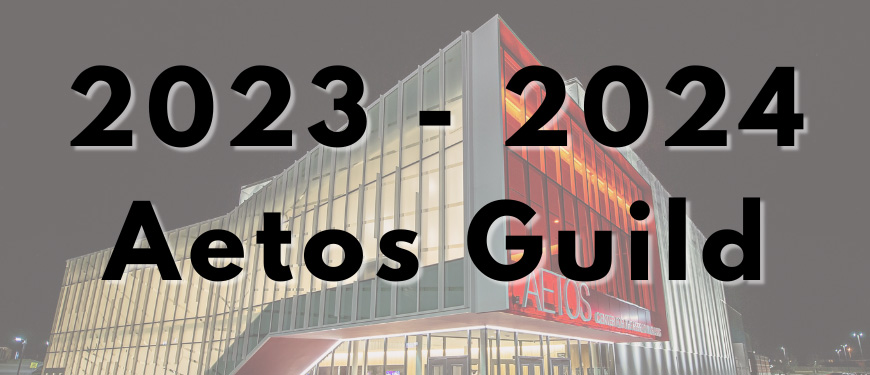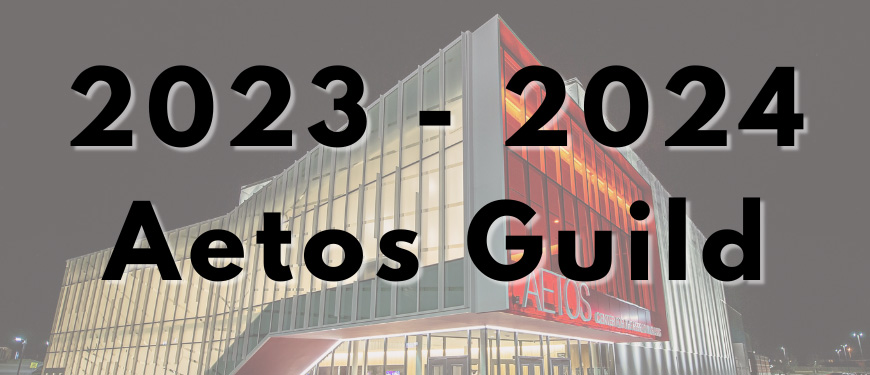 The Aetos Guild is a new opportunity to support Aetos and also get some great benefits. Membership is based on each season. Those who join will receive pre-sale access to all national shows, Guild-only Aetos gear, and also some other benefits like receptions and meet & greet events when possible.

Membership is only $100 per person for Season 2.

Acts for Season 2 will be announced in April and in an ongoing basis and those with Aetos Guild membership will have pre-sale access to shows as they are announced.

Membership should be purchased for each person wanting access and who would like to support Aetos through the Guild.

The membership does come with Aetos merchandise. We will ask for a shirt size, but that does not mean a shirt will be a part of the Aetos merchandise given yearly.

Guild membership will be for shows that take place between July 1, 2023 and June 30, 2024.
Prices
Aetos Guilde Membership for 2023-24 Season
Merchandise can be picked up at the box office beginning at the first show of the 2023-24 season.
Aetos Guild Membership
$100.00