Great Lakes Region Member Celebration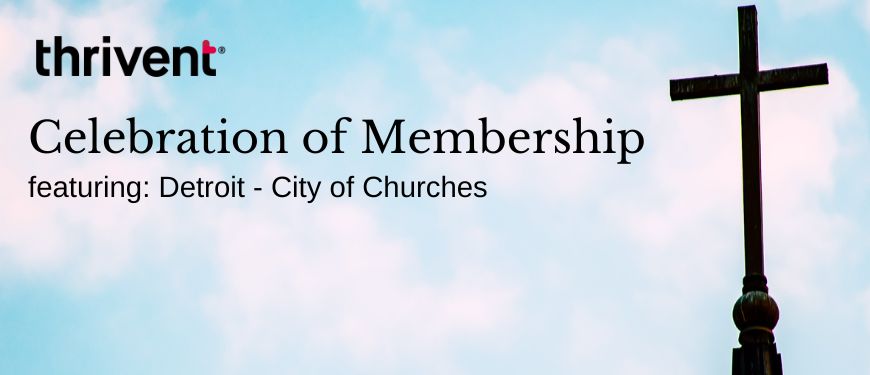 Sign on with the Thrivent Member Network to celebrate the positive impact Thrivent members -- like you -- make in your local communities. Then, watch and exclusive showing of "Detroit – City of Churches," an in-depth documentary that takes audience on an in-depth look at Detroit's history from the perspective of 17 of Detroit's most beloved and iconic houses of worship.
This event will be live April 11 and will be available on demand until April 16. Don't miss this exclusive opportunity. Register today! 
For more information on Detroit - City of Churches, check out their website here!
No products will be sold. For additional disclosures see thrivent.com/social.