One Night In Memphis- Tribute to Presley, Perkins, Lewis & Cash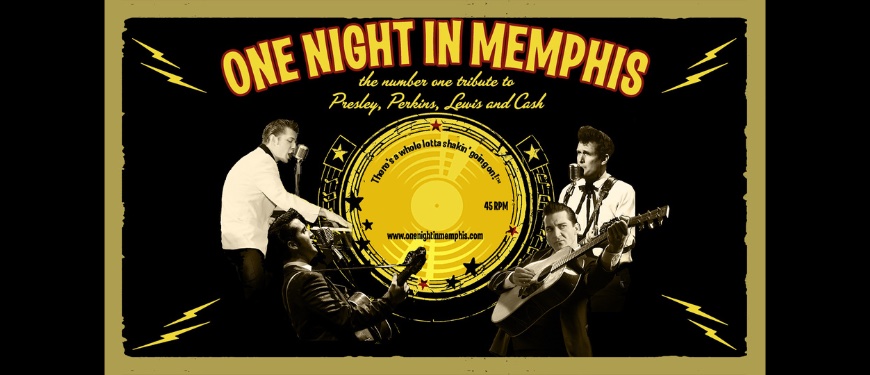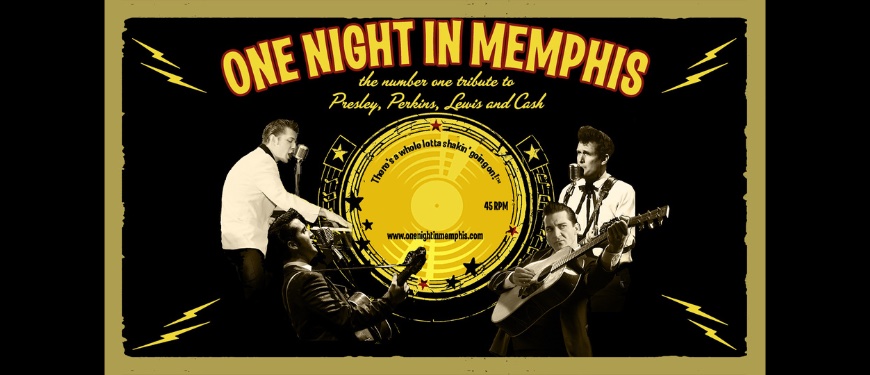 One Night in Memphis: A Tribute to Perkins, Presley, Lewis & Cash
Saturday, September 9, at 7:00 p.m.
Doors Open: 6:30 p.m.
"One Night in Memphis" is a rocking concert tribute to legendary Sun Records recording artists Carl Perkins, Johnny Cash, Jerry Lee Lewis and Elvis Presley. Over 90 minutes of rockabilly, country, gospel and pure 1950's rock and roll music performed live and backed by an authentic and energetic rockabilly backup band.
True American music featuring the hits, "Blue Suede Shoes," "Folsom Prison Blues," "Great Balls of Fire," "Whole lotta Shaking Going On," "Shake, Rattle and Roll," "Don't Be Cruel," "Hound Dog," and many, many more with acclaimed national talent, guaranteed to get any audience rocking and rolling!
*Handicapped accessible seating is available only by request, and guests must call iTickets Customer Care Team at (614)-414-6899 to reserve them.
For venue specific questions, please contact
[email protected]