No longer available online or by phone. Tickets may be available at the event.
Go From Zero to Breakthrough with Vernice "FlyGirl" Armour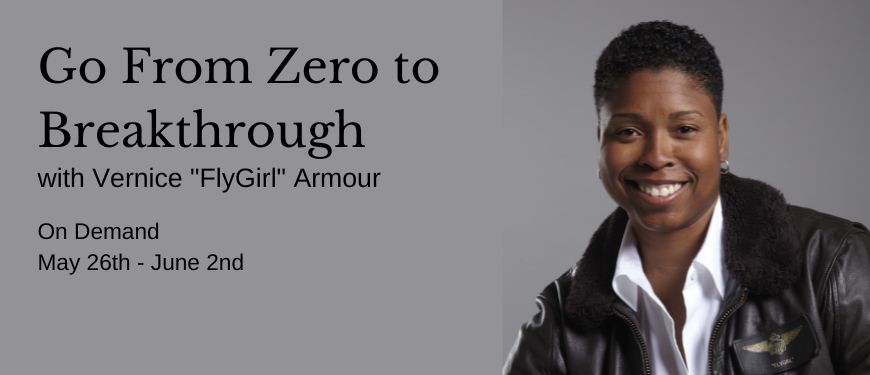 Put passion back in your life and design the path to your dreams with a 'Breakthrough Mentality'.
As America's First Black Female Combat Pilot, Vernice "FlyGirl" Armour knows a lot about blazing a new trail. Join the Thrivent Member Network to hear FlyGirl share about how purpose and positive steps create breakthrough results, the tangibility of possibility, and how to unleash the personal leadership power needed to take your life to the next level!
No products will be sold. For additional disclosures see thrivent.com/social.
Prices
Vernice "FlyGirl" Armour
This is a Free Event, but virtual ticket(s) Are Required.
This event will be viewable on Friday, May 26th, 2023 at 12:00AM CST until 11:59 CST on Friday, June 2nd, 2023.
Virtual On-Demand Admission
$0.00