Dream Again: An Afternoon with Jen Hatmaker and Tyler Merritt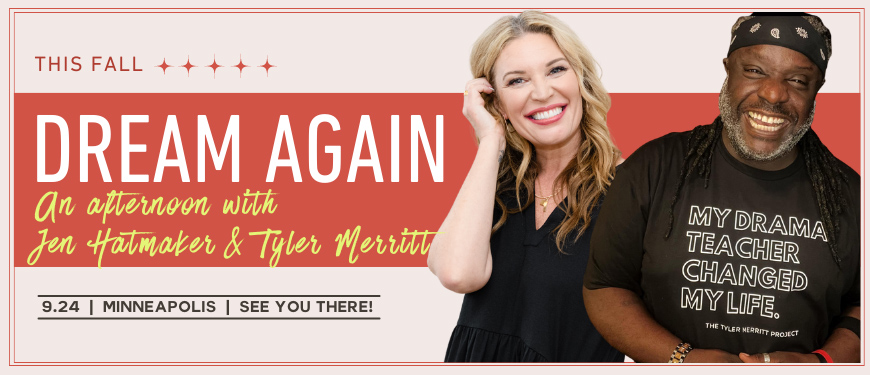 For more information
Organized by The Chandy Group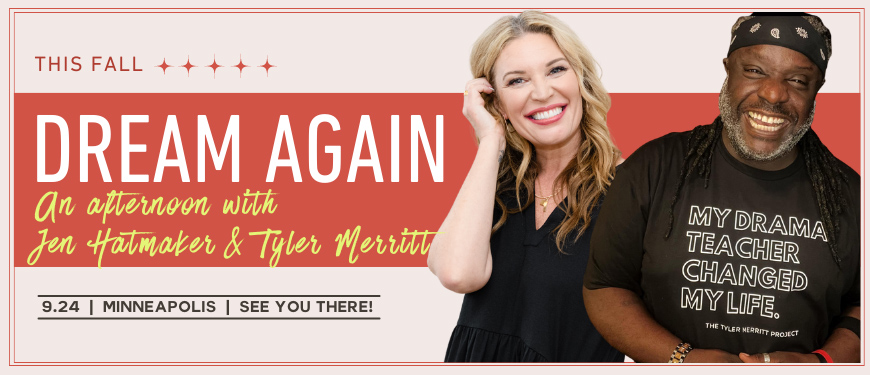 An Afternoon with Jen Hatmaker and Tyler Merritt
Dream again.
Hope again.
Laugh again.
Feel worthy again.
We all have dreams — and the desire to pursue them — but life can leave us feeling overwhelmed with expectations, stress, and burnout. Can you relate?! It can be difficult to move forward under the weight of it all.
But, Jen Hatmaker and Tyler Merritt are here to show you the magic that can happen when you're committed to dreaming again — to seeking light in the shards; to finding beauty in the ugliest of days; and to keeping your mind open to the possibilities around the corner.
Through some of their most personal stories, Jen and Tyler have an inspiring, hilarious, and heartfelt night on tap. And, yes, Broadway will probably enter the chat (if you know you know — or you'll soon learn!).
Ultimately, they'll encourage you to remember you haven't missed your chance to live the life of your dreams and you'll leave feeling newly energized and motivated.
Don't miss this rare opportunity to spend an afternoon with Jen and Tyler. They'll pour out their hearts — and lift yours.
About Jen Hatmaker
Jen is a four-time New York Times bestselling author, podcaster, speaker, advocate, mom — and a textbook Enneagram 3. From the power of her written word to speaking on stages, leading her own courses and book club communities, and interviewing countless visionaries on her award-winning For The Love podcast, Jen has an undeniable gift for reaching the hearts and minds of her community.
About Tyler Merritt
Tyler is an actor, comedian, vocalist, and creator of The Tyler Merritt Project. He has a passion for bringing laughter, grace, and love. His TV credits include ABC's Kevin Probably Saves The World, Netflix's Messiah and Outer Banks, Apple TV's Swagger, Disney+'s Falcon and the Winter Soldier, NBC's Ordinary Joe, and the feature film The Inspection. His viral video "Before You Call The Cops" has been viewed by more than 100 million people worldwide. He is the author of the memoir I Take My Coffee Black.
Prices
Seating is General Admission(GA) by Price Level. Seats are not assigned and are occupied on a first-come, first-served basis.