YOU ARE SEEN!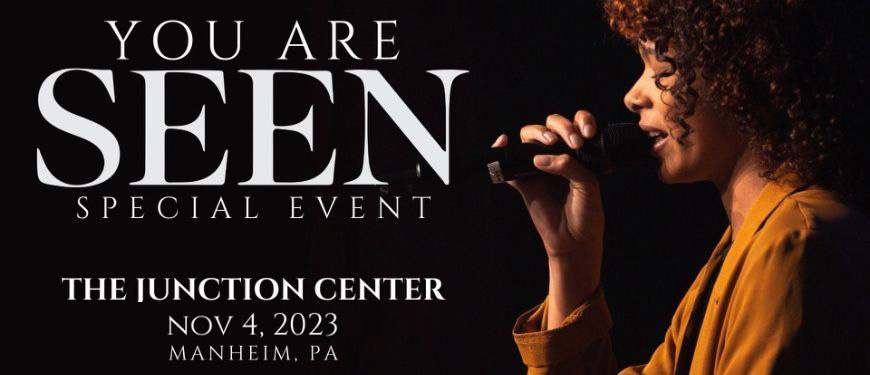 For more information
Organized by CMI Productions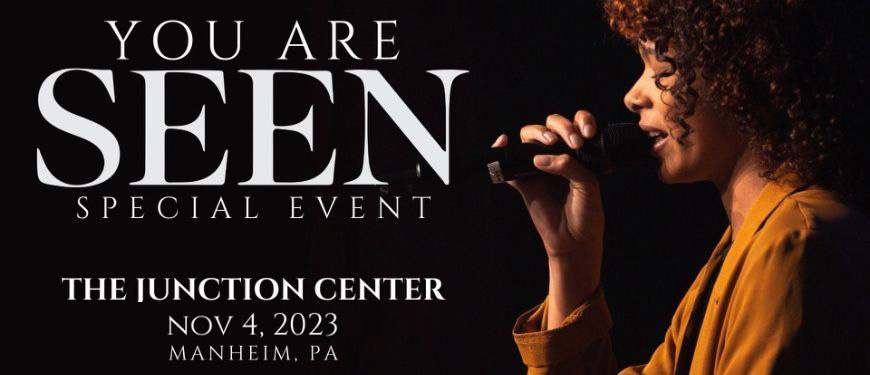 SEEN Collective invites you to join them for the 2nd Annual 'YOU ARE SEEN' community event!

This year it will be a FULL day conference with our first Keynote Speaker! We will be bringing back our powerful panel discussion, your favorite local vendors, and the complete works of SEEN Collective: 'In the Line' & 'Face to Face.' We will also be offering a VIP 'Behind the SEEN's' experience that will include a Q&A + dinner (catered by Simply From Scratch) with SEEN's creator Kristen Brewer as well as a sneak peak into her new album 'The Twelve'. As always, we will conclude our time together in worship.

We are so excited to be back at The Junction Center and look forward to spending the day with YOU!
See you there!
Schedule
2:00PM - Doors
3:00PM-5:00 PM - Program
5:30PM-6:30PM - VIP
5:00PM-7:00PM - Dinner Break
7:00PM-10:00PM - Program



**Charges on your card will appear as WJTLJUNCT**