Be Hurricane Smart: Ready, Start, Prepare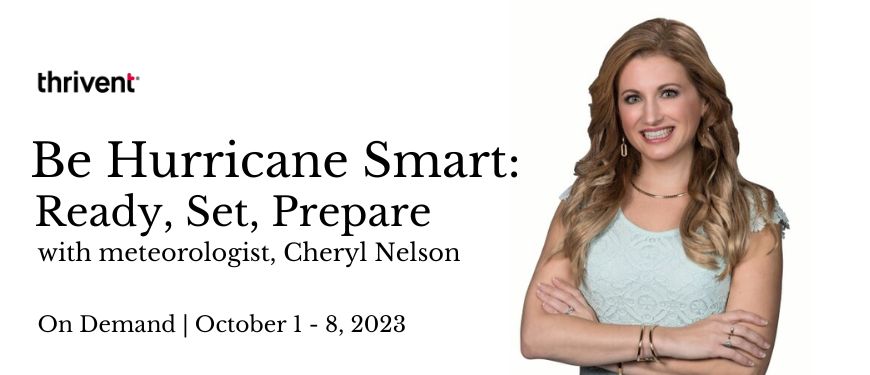 Organized by Thrivent - Southeast Region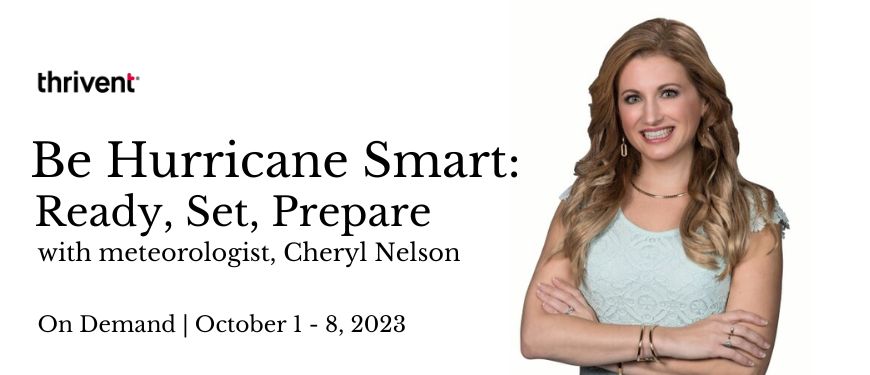 Join us for a hurricane preparedness event featuring the renowned weather safety expert, Cheryl Nelson. With hurricane seasons becoming increasingly intense, it is vital to equip ourselves with the resources needed to safeguard our lives and protect our communities.
Throughout this event, Cheryl, a leading authority in emergency preparedness, will share her expertise, along with practical advice to help us fortify our homes, develop emergency plans, and navigate the complexities of hurricane preparedness. This dynamic presentation will provide actionable items to help all of us protect ourselves against unpredictable forces of nature.
No products will be sold.
Prices
Admission | Hurricane Preparedness
This is a free event, but virtual ticket(s) are required.
This event will be viewable on October 1st at 12:01AM ET until 11:59PM ET on October 8th.