Marriage Date Night Fall 2023 - Huntley, IL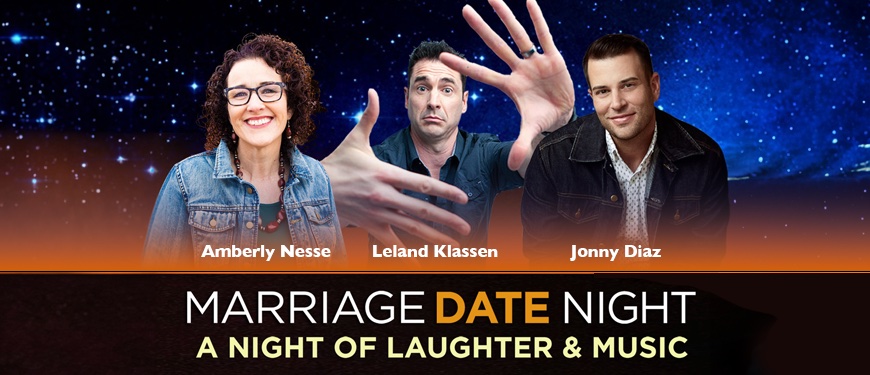 For more information
Organized by Extreme Faith Productions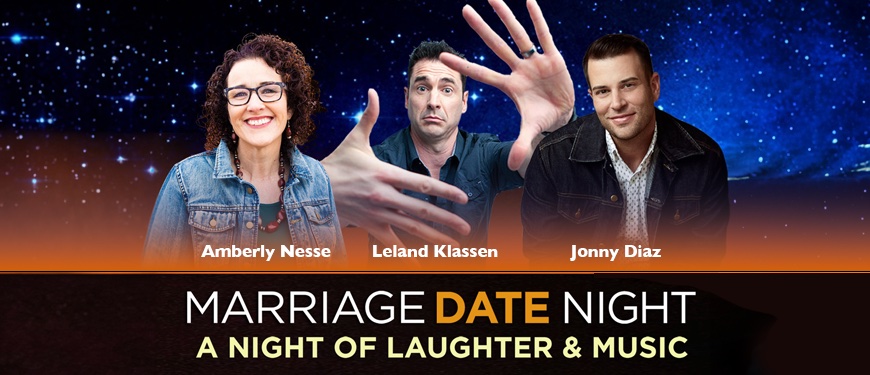 MARRIAGE DATE NIGHT
A Night of Laughter & Music
Join us on Saturday, November 11, 2023 - featuring :
Comedian Leland Klassen
Comedian Amberly Neese
Singer/Songwriter Jonny Diaz
ADVANCED TICKETING: 1 Ticket permits 1 couple (2 people)
*GA Tickets: $49 for 2
*VIP Tickets: $79 for 2
-Early admission at 5:00PM
-Reserved tickets in front section
-A gift for her
VIP doors open at 5:00pm
General doors open at 5:30pm
Event starts at 6:00pm
*1 ticket is needed for purchase for 2 people, each person does not need their own ticket.
*Prices go up at the door
*Tickets are NON-REFUNDABLE.
If you would like to transfer your tickets to someone else please call the office and make those changes. (480) 812-1100.
Prices
To purchase group tickets, call our office at (480)812-1100