Scary Train 2023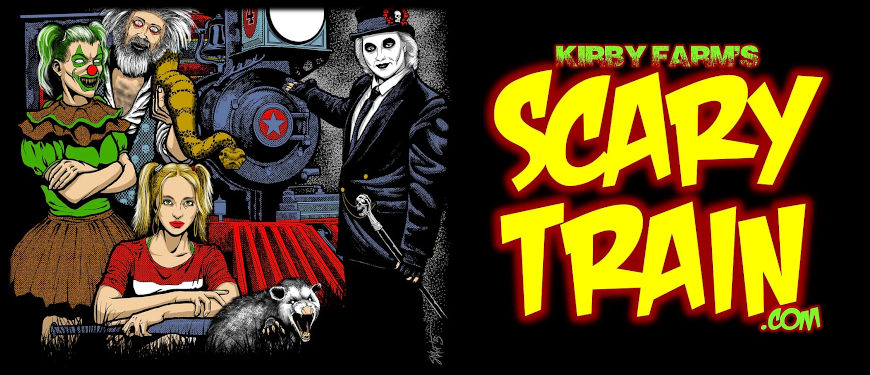 For more information
Organized by Kirby Family Farm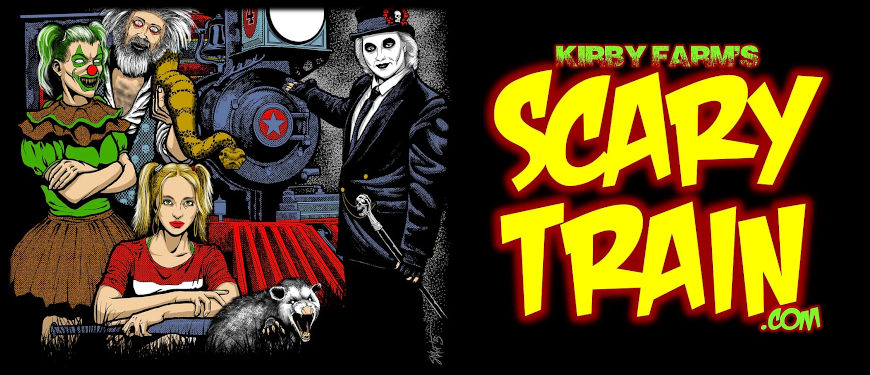 Gates open at 7pm, attractions open at 7:30.
The first train ride is scheduled to leave at 7:30 and runs approximately every half hour. Entry onto the farm closes at 9:00 pm.
Last train ride is at 9:30 if necessary and gates close promptly at 10pm each evening.
An all-inclusive combo pass is available in advance for $20.00. This event may not be suitable for small children. The all-inclusive Combo pass includes all 7 Scary main attractions, the ScaryTrain Ride with Clyde the Conductor, Clown Woods, The Trailer Park, Possum Hollar', and a SURPRISE New Haunted Attraction, Danowski's Dungeon Mini-Haunt, plus all additional entertainment! *Please note, these values are for advance tickets. If available, Gate pass will be $25.
Fast-Pass together with your ticket will allow holder to advance to the front of the line. There is a VERY limited number of Fast-Passes available each night and we request an additional $10 for Fast-Pass option. Fast-Pass option is available in advance as well and will show up on the Ticket Order page.
Prices
DONATIONS
Benefits the outreach and educational programs, a 501c3 educational facility for at-risk and special needs children. Additional donations are accepted and also support the programs & development of Kirby Family.