Life is Good - The Power of Optimism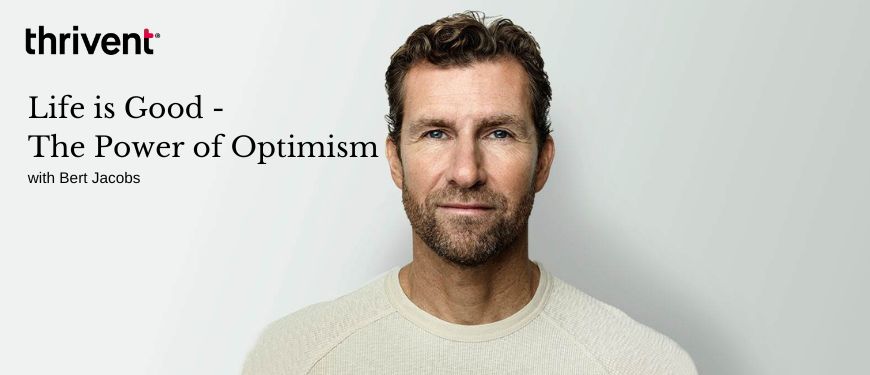 For more information
Organized by Thrivent - Northland Region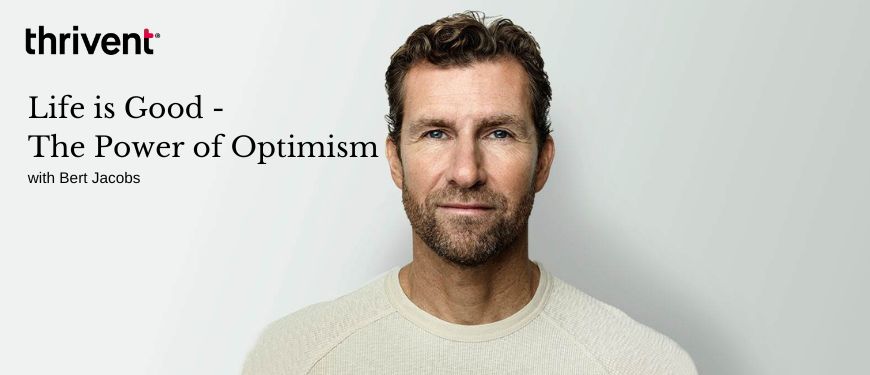 Join Thrivent for Life is Good - The Power of Optimism with Bert Jacobs.
In this heartwarming, funny, and refreshingly human keynote, Bert tells the story of how the $160 million lifestyle brand Life is Good came to be - mistakes, missteps, and all, including an unlikely and humble beginning.
Bert will share tools you need to develop an optimistic mindset that leads to success, along with tips on building a vibrant community and brand that will stand the test of time. Get ready to laugh, and maybe cry (have tissues on standby), but most of all, be ready to uncover a deeper purpose in both business and in life.
This event is free and open to anyone. Registration is necessary.
No products will be sold. For additional disclosures see thrivent.com/social.