TICKETS AVAILABLE AT THE DOOR!
Time:

7:00 PM
(doors open 6:00 PM)
!

Venue:

Pensacola Bay Center
201 East Gregory Street
Pensacola, FL 32501 US
Please login to leave a comment
You must be logged in to use the feature.
Close
Join our Street Team and get free tickets!
Click here
for more details.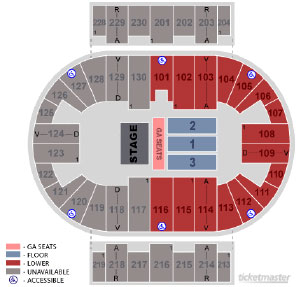 For info contact:
724-744-3524
For more info
Click Here
.
PRICE DEADLINE :




(EST Applies)

DAY OF

Service fee includes facility fee and credit card fees.
Reserved Group (20+)
$25.00
Reserved
$30.00
Photos
Promo
TICKETS AVAILABLE AT THE DOOR!