TICKETS WILL BE AVAILABLE AT THE DOOR.
For more information
800-965-9324
Organized by Generation Exodus Foundation
Tenth Avenue North

Audrey Assad

Rend Collective Experiment
Join our Street Team and get free tickets!
Click here
for more details.
Service fee includes facility fee and credit card fees.
Deluxe Ticket will entitle ticket holders to: early admittance at 4:00pm to a pre show Q&A, Deluxe Seating (reserved by section and row seating), commemorative tour laminate (this tour pass/laminate will NOT grant additional access privileges within the venue), signed poster, and a $5 off merch coupon redeemable at Artist's merchandise booth.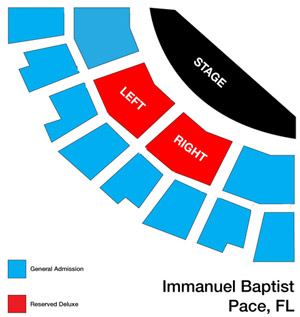 For a list of all Generation Exodus events, please Click Here!
Price Deadline:
General Admission Group (10+)
$20.00
General Admission
$25.00
Deluxe Package (4:00pm Doors)
$50.00